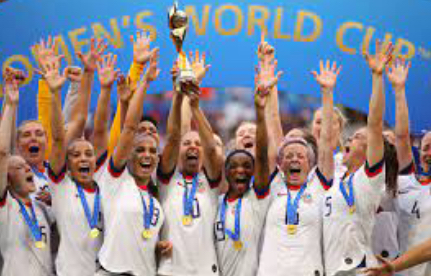 The Women's World Cup is a national football tournament that occurs every fourth year and one year after the Men's World Cup. The competition starts with 32 teams divided into groups of 4. The teams compete in multiple games to advance to a position in the final game.
This year, the Women's World Cup took place in Australia and New Zealand, making it the first time the tournament has been co-hosted between countries. The 32 teams held their tournaments from July 20 to August 20, 2023. Team USA was projected favored to win by many fans, as they have held the Women's World Cup Championship title for the past two tournaments, however this year they only made it to the Round of 16. 
The final two teams in this year's competition were Spain and England who competed on the last day of the tournament, August 20th. 2023 marked Spain's third appearance and England's sixth. Both teams were eager for the win and played their hardest, which can be seen by the close score at the end of the game. The tournament ended 1-0 for Spain.
The Women's World Cup is an exciting and thrill-seeking event that brings pride to one's country. Every moment in the competition could affect a team's performance and ability to reach the next level. In order to achieve their best performance, players train and practice hard for three years, building determination and dedication for their sport. None of their hard work goes unnoticed when they play their best at the competition