About
The Independent is under the direction of advisor Karen Zajac, Editor-in-Chiefs Elizabeth Wessel and Natalia Santis.
The Independent is published at Glenbard South High School, 23W200 Butterfield Road, Glen Ellyn, IL 60137. Phone: (630) 942-6668. The opinions expressed in the editorials and commentaries are those of the editors and writers of The Independent and do not necessarily reflect those of the District 87 administration and staff. Letters to the editor and other outside contributions are welcome. Any letters can be deposited in the clear folder outside of room 41.
The Independent reserves the right to edit all submissions.

Loading ...
Recent Sports Scores
Sunday, December 1

Competitive Dance

GSHS 6th place - 2A teams 16 teams

Wednesday, November 27

Boys Basketball

GSHS 51 - Glenbard North 31

Tuesday, November 26

Girls Basketball

GSHS 43 - Glenbard North 30

Tuesday, November 26

Boys Basketball

GSHS 58 - Glenbard East 54

Monday, November 25

Boys Basketball

GSHS 42 - Glenbard West 45

Tuesday, November 19

Boys Bowling

GSHS 198

Sunday, November 17

Competitive Dance

GSHS 5th place

Saturday, November 16

Girls Swimming

GSHS W - IHSA Sectional L

Wednesday, November 13

Boys Bowling

GSHS 253

Tuesday, November 12

Boys Bowling

GSHS 289

Friday, September 13

Boys Football

GSHS 14 - Bartlett 49

Tuesday, September 10

Boys Golf

GSHS 169 - South Elgin 177
Upcoming Games
Victoria Polinski, Lenses Writer
November 28, 2019 • No Comments
Homecoming week was a very fun and exciting week for all Glenbard South Raiders, but Homecoming night itself was even better; everyone had so much fun. Although all of the...
Lack of Glenbard school spirit
November 28, 2019
November 25, 2019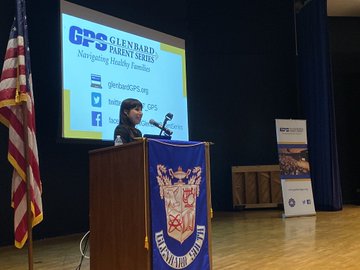 November 21, 2019