The American-Musical Genius; Remembering Stephen Sondheim
Stephen Sondheim, a composer and lyricist, is notable as the most influential figure in 20th-century American theater. His popular works, Sweeney Todd: The Demon Barber of Fleet Street, Into the Woods and West Side Story, "reinvented the American musical" and changed the world of Broadway for future generations. On the morning of November 26, the 91-year-old passed away at his home in Connecticut. No known cause of death has been reported by his friends or family. 
Musical Career and Achievements
Sondheim's initial popularity sprouted due to his involvement in the classic American musical, West Side Story (1958). Throughout Stephen Sondheim's long musical career, spanning over five decades, he earned many awards and accolades. These include eight Tony Awards, eight Grammy Awards and a Pulitzer Prize (1985). Other honorary mentions include the 2008 Tony Award for lifetime achievement, as well as the Presidential Medal of Freedom awarded by President Obama in 2015. Additionally, there are many theaters named in his honor around the world. 
A Gift to the Musical World
Sondheim's talent was, and still is, marveled by many, from Broadway enthusiasts to professional composers. Comparatively, some in his field referred to Sondheim as the "Shakespeare of the musical theater world." In fact, due to his exceptional gift for the musical word, very few theater composers could compete with Sondheim's musically perfect scores. Sondheim's clever and inventive lyrics resulted in an emotional complexity that very few composers have been capable of. Despite his box-office struggles, and huge competitors in Broadway, some being Les Misérables and Cats, his work and achievements have shaped our musical world in ways that have never been seen before.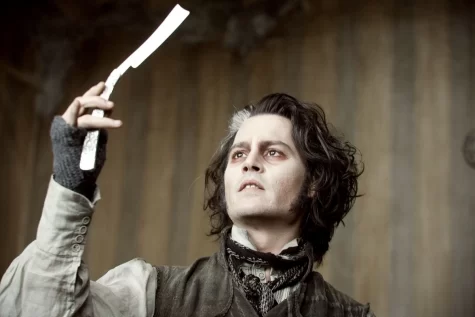 An Inventive Revolutionary
Setting him apart from most Broadway songwriters of his time, Sondheim was more interested in creating innovative and experimental works, rather than formulaic stand-alone hits. Playwright  Arthur Laurents stated that "Steve is the best Broadway lyricist, past or present," which shows how his theatrical contributions have impacted many in his field. According to the New York Times, Sondheim's musical and lyrical brilliance "reset the artistic standard for the American stage musical." His songs and lyrics make up the musical repertoire of all Broadway lyricists, performers, and viewers alike. 
P.S. I recommend watching the 2007 movie-musical version of Sweeney Todd (directed by Tim Burton), which follows a barber who kills his clients and bakes them into pies. It is, in my opinion, the best movie of all time that stars the one and only, Johnny Depp, and co-stars, Helena Bonham Carter and Alan Rickman. What's not to love! I can promise a shocking, unspeakable ending that you'll never see coming! 😉
Sources:
https://www.theguardian.com/stage/2021/nov/28/stephen-sondheim-obituary
https://www.nytimes.com/2021/11/26/theater/stephen-sondheim-dead.html
https://www.washingtonpost.com/local/obituaries/stephen-sondheim-central-figure-in-american-musical-theater-dies-story.html