The World of AP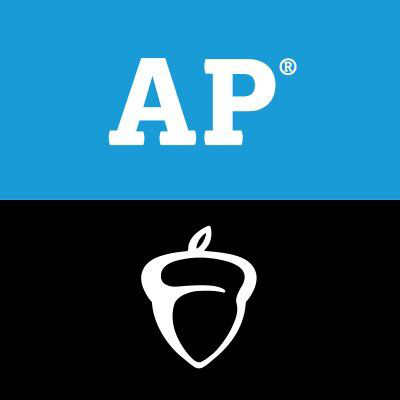 AP's History
Before one can dive into the studying methods of the world of AP, the reader must know a little about the history and purposes of these high school (college) courses. According to Prep Scholar, an online program designed to help students for the SAT and ACT, the creation of AP courses was due to the 1950s and the Cold War for the United States to get ahead of their soviet competition. 
Amidst the great conflict, the Advancement of Education or FEA feared that US high schools were not preparing students for college. The FEA board with the fund from the Ford Foundation examined many top-rated prep schools and determined that high school taught most college entry courses that required first-year students to take in college. The final result of the investigation resulted in the AP capstone courses we know today.
This educational advancement has only grown in popularity, and today many AP courses are offered here at Glenbard South. Some AP courses include AP Music Theory, AP 2D Art and Design, AP 3D Art and Design, AP Literature, AP Biology, and AP Chemistry, amongst others. 
Students can find the complete list of Glenbard South courses below;
SOUTH Academic Program Guidebook 2021-22
AP COURSES are given at our school – College Board Ledger.
Acing the AP course
Here are Prep Scholars' top tips for any AP taker or Future Taker. Firstly, it is essential to practice different study methods that focus on practical concepts, not memorization. AP  will move beyond the knowledge that the unit covered to using reading skills and subjective reasoning to connect the idea to an example. 
Prep Scholar emphasizes the importance ofnote taking, as in the AP courses, most of the information used to study is taken from in class notes. It is essential that any AP student studies, experiments, and perfects their note-taking skills to pass their class. 
The final point that Prep scholar makes is titled, ENOUGH is ENOUGH. Like in any field of work or study, burnout is an underestimated concept that can affect any AP taker. It is important that students learn to read their environment and take a break from their studies. 
Though AP courses can be stressful, the many skills that come out of the experience are well worth the time and effort. 
After AP
For the most part, AP courses require students to perfect their writing skills, as they will have to complete DBQs, FRQs, or SAQs. Through AP, students will learn how to write subjective essays that are crisp and to the point. 
Through the AP method of writing, students will learn the importance of time management and the time constraints present in everyday life. Students will improve their overall test-taking ability and have a great understanding and exposure to the educational world. 
A simple answer to pass your AP class and the exam is to ASK. It is easiest to ask those around for help. Study and concentrate on your work, and you will do fine. Just remember you are in any class. Study and focus on your work, and you will do fine!