O'Hare international workers go on strike for $15 wage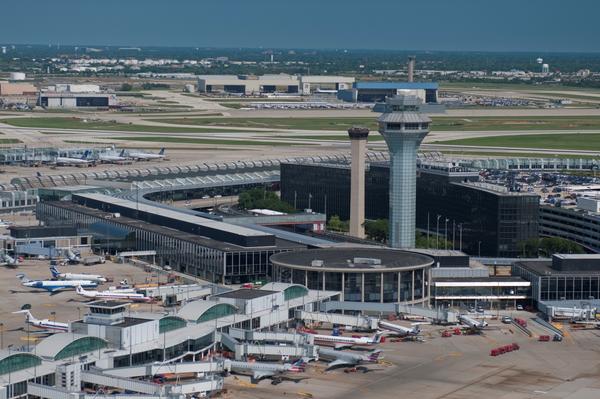 Hang on for a minute...we're trying to find some more stories you might like.
    More than a hundred workers went on strike outside the terminals of O'Hare airport on November 29 at noon. They were fighting for a $15 minimum wage and union rights.
   Service Employees International Union organized the strike. The workers on strike were baggage handlers, wheelchair attendants, janitors and cabin cleaners.
   That Tuesday, the strike drew a crowd of many supporters. This strike was one of many held all over the nation in the fight for a $15 minimum wage. Like the O'Hare strikers, fast food workers, child care workers, healthcare workers and Uber drivers were participating in this nationwide fight for higher wages and better working conditions. According the Chicago Tribune, "O'Hare is the only airport where workers plan to walk off the job. The workers will picket outside the terminal and conduct silent pickets on the inside."
    In fact, the reason for the November 29 strike date was for the fourth anniversary of the union's first strike at McDonalds in New York. the Root said, " The strike was scheduled so it will not disrupt Thanksgiving travel or alienate passengers."
    Because of the worry of the public about delayed travel plans, the workers wanted people to know that they know they knew how important Thanksgiving was. They did not want to ruin any plans of families being together on Thanksgiving.
    Although the strike stretched down the sidewalk and drew a crowd, officials said the airlines were not affected. The Chicago Tribune reported, "Several arriving passengers said service seemed normal to them."
    After the commotion, the strikers returned to work on Wednesday after their demands were not answered. They promised that the next time they strike, they will shut down the airport.