Afghan Asylum Seekers in Illinois and the Road Ahead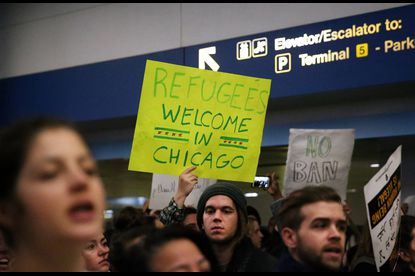 Thousands of Afghans have arrived at various military bases throughout the United States since the Taliban reinstated their power in Afghanistan, and hundreds more are expected to arrive in Illinois in the second week of October.  Refugee and immigrant-serving agencies are preparing to assist in the resettlement process of Afghanis. The resettlement process is a grueling, time-consuming complex part of the ever-evolving immigration system in the United States.  
There are four categories of legal status that incoming Afghans will obtain: Refugee status, SIV (Special Immigrant Visa), SI/SQ Parole, and Humanitarian Parole.  Refugee Status is more widely recognized in the U.S.  While the resettlement process looks slightly different for each category of status; it consists of the same general checkpoints.  Refugee and Immigrant serving agencies will be guiding all asylum seekers in the procedure of gaining any legal status that will allow them to stay in the United States.  Once legal status is established, caseworkers from Refugee and Immigrant serving agencies can help provide necessary resources such as housing, medical aid, food stamps, English classes, and driving classes.  Some agencies or nonprofit organizations also offer therapeutic services.  Undoubtedly, these past few months have been traumatizing; it is crucial that incoming Afghans (and all Asylum seekers) have access to mental health resources. Not only so that people can articulate their experiences, but also so that they can have emotional assistance in the assimilation process. 
Afghans who have worked with the U.S. military qualify for a Special Immigrant Visa ( SIV); meaning they arrive as Green Card holders with the same public benefits as Refugees.  Those who are admitted and in the process of receiving an SIV obtain a temporary status known as an SI/SQ Parolee.  Humanitarian Parole is used in humanitarian crises to admit people into the United States for a temporary period of time until another permanent status can otherwise be attained.   Illinois has taken a variety of measures to adequately prepare for Afghan arrivals.  The state has acquired VTTC (Victims of Trafficking Torture or other serious Crimes) funding to aid Afghans in gaining eligibility for state medical insurance.  Illinois is also looking into options for supplementary economic aid for case management and housing assistance.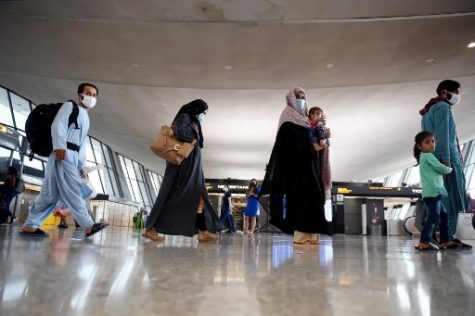 People in the United States tend to shift their focus onto the next breaking news story within a few weeks, especially if the majority of citizens are not directly affected.  The world moves on quickly leaving wounds fresh and institutions broken.  However, it is crucial that students are aware of the long-lasting impacts that this crisis has caused for the world.  In an interview conducted with Eltmas Kabir, World Relief's Afghan Support Case Manager,  he stated that "The thing that incoming Afghan refugees need the most is grace and kindness, they have been through so much and it is important that we welcome them with open arms".