Top 3 best laptops for incoming college students
Landing on the perfect laptop for college can be an overwhelming task. Students want an energy efficient, affordable and long lasting device that gets them through at least the first four years of college. There are numerous laptops that fit this description; however, it is just about picking the one that best fits one's needs.
      Firstly, there are a multitude of priorities students have while looking for the perfect laptop. One of the biggest factors that play a role in which laptop a student buys is the cost. Therefore, one of the best laptops in regards to value for money and performance is the HP Pavilion 14, according to t3.com. Although it might not be the most popular laptop, the HP Pavilion 14 has a great price and processor. The laptop has an 8th generation Intel Core i5 processor and the price is $689.99, which is incredibly affordable for a laptop. 
     Next on the list of the best student laptops the Dell XPS 13, according to t3.com. This laptop would be a reliable investment for any college student as it also has an 8th generation Core i5 processor with an option to upgrade to an i7 which would last beyond university, according to t3.com. This laptop is originally priced at $1309.99 but can be found on sale for as low as $849.99. The third and final laptop that has been extremely popular within the past couple years is the infamous MacBook Air by Apple. This laptop is known for its sleek look and streamlined apps. Additionally, the MacBook Air is not all the way at the pricier end of the spectrum with a starting price of $999, which can be reduced to $899 with Apple's student discount. This laptop is not the best for heavier work like gaming or editing, however it works well for the average student's use.
     All in all, students have to look into what their priority is when buying a laptop. Is it the price, specs or what the laptop looks like? When considering price, the HP Pavilion might be a student's best bet. However, if your main focus is having a neat layout, the MacBook Air is the way to go. 
About the Writer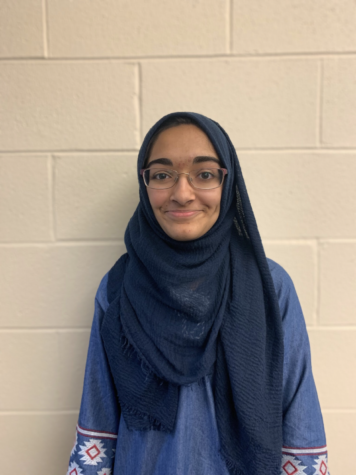 Fatima Imam, Writer
I am a senior at Glenbard South this year and a writer for the news section in the Independent. I am also involved in the yearbook club and Future Medical...