Parasite's Path to Fame
"And the Oscar goes to… 'Parasite'." This year at the Oscars, "Parasite" made history by being the first non-English movie to win best picture. With other nominated movies such as "Little Women", a film based on the famous novel of Louisa May Alcott, and "Joker", a psychological thriller on one of the best villains created by DC, Parasite had tough competition. Despite this, it proved to be worthy after winning an amazing four Oscars at the Academy Awards.
Parasite tells the story of a poor family of four, the Kims, who are struggling to make ends meet, and in the process, contrast the conflicting lifestyle of a drastically different family of the upper class. The plot begins when the son of the family, Ki-woo, is convinced by his friend to take up a job as an English tutor in the house of a wealthy family, the Parks. Despite having no qualifications, Ki-woo accepts and is taken to the luxurious world of the rich Parks. When Mrs. Park mentions that an art tutor is needed for her young son, Ki-woo discreetly suggests Ki-jung, without mentioning the fact that Ki-jung is his sister and much under-qualified for the position. 
Regardless, Ki-jung also begins working for the Parks. Under this false illusion, the Kims enjoy the extra income their family gets. Soon, however, their ambitions only escalate as the storyline progressively gets more and more muddled, revealing dark and twisted details about each character and reaching into the depths of each person's mental state. 
The movie unravels in a truly captivating way. Hypnotizing viewers from beginning to end, Parasite twistedly unveils the inner desires of characters, digging deeper and deeper into their human natures. It explores the workings of two families, one stricken by poverty, the other immersed in lavish opulence, intersecting them in a sinister, wicked way. The movie is also shot wonderfully, pulling together various scenes in a way that flows seamlessly. 
All in all, Parasite has won four Academy Awards, including Best Picture, Best Director, Best Original Screenplay and Best International Feature Film. In addition, it has also won the Golden Globe Award for Best Foreign Language Film.
For anyone debating on watching this, Parasite is a must. A true work of art, this movie deserves to be seen. Viewers should be aware of some especially explicit scenes, but other than that, this film is definitely one to watch.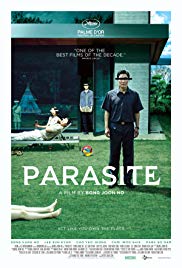 About the Writer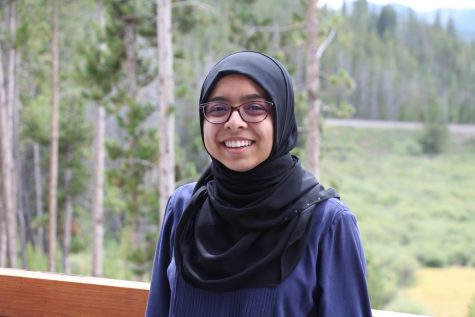 Zainab Talha, Editor
My name is Zainab Talha. I am a sophomore and editor for Scoop and Bottom Line. In my free time, I enjoy reading and writing.