Lake Geneva ice castles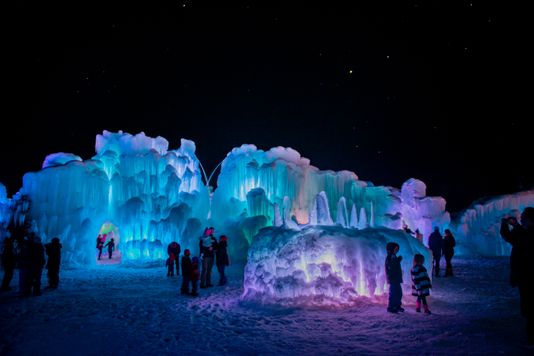 Hang on for a minute...we're trying to find some more stories you might like.
This winter, Lake Geneva will be hosting a winter spectacle for all to see. The lake will be transformed into a frozen fairytale land featuring stunning ice castles. The castles will be made entirely by hand, created by arranging 10,000 icicles to provide structure before spraying them with water. Over time, the icicles will absorb into the rest of the ice on the lake, which will solidify the castles even further.    Each castle will be made of one huge block of ice, weighing on average 25,000,000 pounds a piece and taking up nearly an acre of land. The castles will be illuminated with LED lights that will change color according to the music being played. The spectacle will include "ice-carved tunnels, fountains, slides, frozen thrones and towering ice formations," said ABC7 News. The castles will open around late December; however, this may vary depending on weather conditions. Tickets will be available at icecastles.com.