Black History Month Door Decorating Contest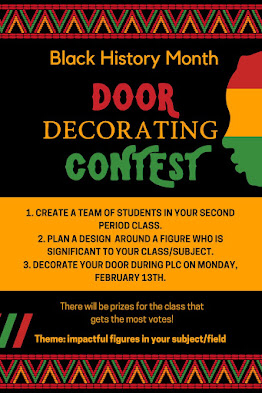 In commemoration of Black History Month, Glenbard South's own Black Excellence United (BEU) sponsored a door decorating contest. Door decorating took place on Monday, February 13th during PLC, the theme for this year's door decorating contest was to choose a figure significant to the class's area or subject.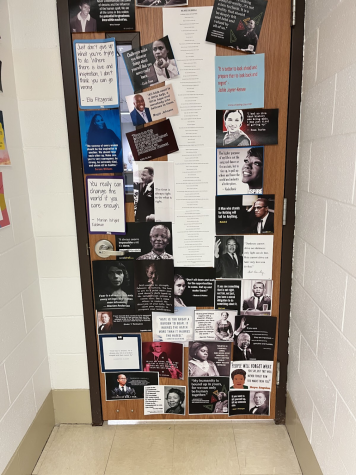 The Main Office's door decorating display consisted of a colleague of significant African American historical figures.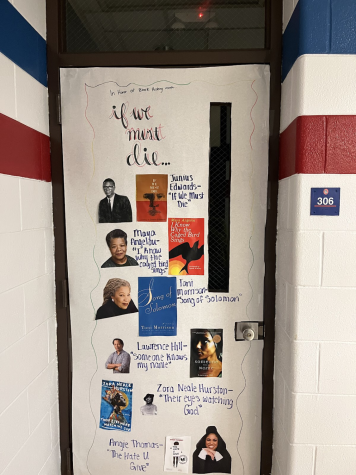 Mrs. Candace Vickers' class decorated their door to highlight Black authors including  Junius Edwards, Toni Morison, Maya Angelou, Lawrence Hill, Zora Neale Hurston and Angie Thomas. With a mixture of modern and classic authors a broad range of literary contributions were highlighted. Mrs. Vickers teaches English, her class's door perfectly on theme.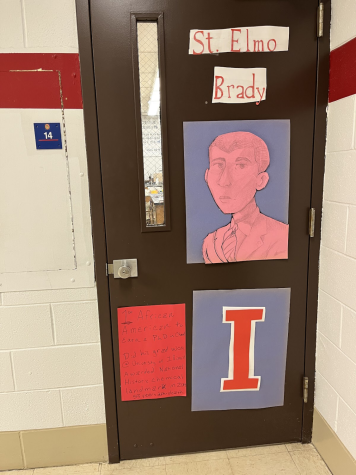 Ms. Morain's second period class chose to highlight St. Elmo Brady. St. Elmo Brady was an American chemist and the first African-American to receive a PhD. The University of Illinois signature orange  'I' is displayed on the door as well, as Brady received a National Historic Chemical Landmark by the American Chemical Society, which is celebrated at the University of Illinois, where Brady earned his PhD. Brady completed groundbreaking research while earning his PhD in only two years.
According to the American Chemical Society, Brady's research included, "new methods for preparing and purifying certain compounds and clarifying the influence of carbonyl groups on the acidity of carboxylic acids, an early contribution to the nascent field of physical organic chemistry." Brady was a pioneer in the field of chemistry.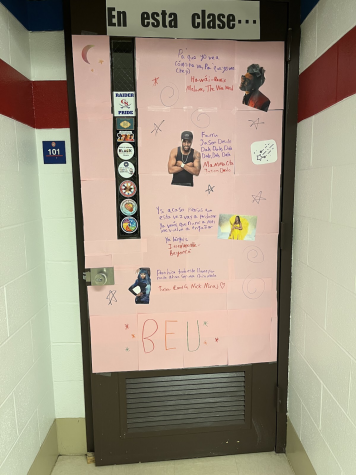 Ms. Melissa Pero's 2nd period Spanish class, room 101, crafted a door design entirely in Spanish! The door highlights Black musicians such as Nicki Minaj, Beyonce, Jason Derulo and The Weekend. The door is a creative way to connect to the theme, highlighting significant Black figures in Spanish, using the skills they learn in class to decorate.
Mrs. Gina Hamann's second period class chose to highlight Catherine Flon on their door. Mrs. Hamann teaches World History honors and AP European History. Catherine Flon was a Haitian revolutionary, known for sewing together the first flag for the independent Black Haitian republic. There are also many accounts that she was the goddaughter and assistant to Jean-Jacques Dessalines, the first ruler of independent Haiti. According to Enslaved.org, "the persistence of Flon's story in oral tradition and popular memory speaks to a broader desire to commemorate the known participation of women in the Haitian Revolution that is largely silent in the archive." Flon is also credited with serving as a nurse to aid the revolutionary cause. Flon is an integral figure to Haitian history and Haiti's present as Flon adorns the ten-gourde banknote.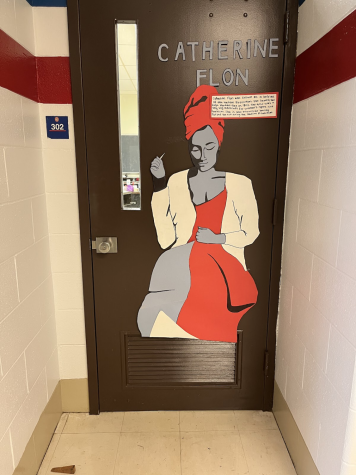 While Ms. Harper's door is not officially entered into the decorating contest as it would be a conflict of interest as Ms. Harper is the sponsor for Black Excellence United (BEU), it is worth highlighting. Harper's door highlights the work of various Black authors with interactive QR codes to scan. Her door is the perfect way to get engaged this month and learn more about Black authors with just a few simple swipes of your finger.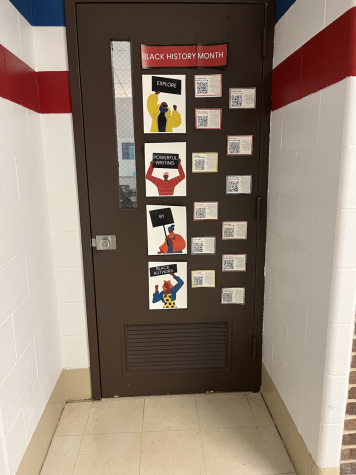 The Special Education Department's door celebrated various significant African-American figures. To express their accomplishments a picture with a short biography underneath the person was displayed to educate passersby on the figures.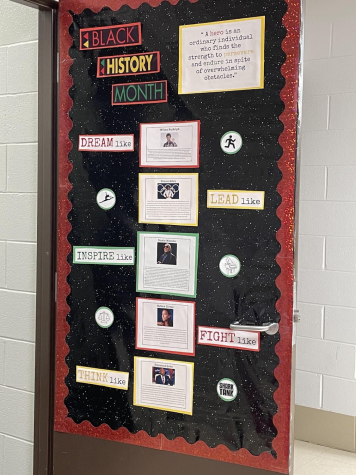 The Art Department's door displayed the colors of African-American History Month, black, red, green and yellow, which symbolize unity and pride.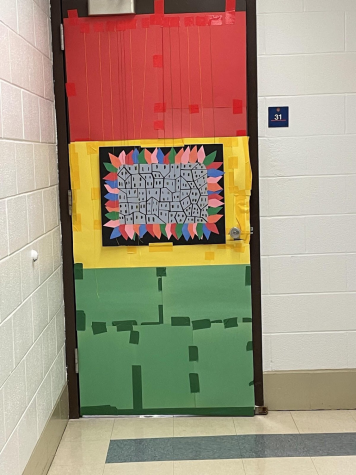 The door decorating contest was a success, with numerous beautiful doors all commemorating significant African-Americans. Like last year's contest voting commenced with a google form that each student had the opportunity to fill out to vote for their favorite door. The winner of BEU's  second annual Black History Month Door Decorating Contest is Ms. Hamann's class, celebrating Catherine Flon. 
Ms. Hamann's class will receive treats courtesy of BEU!