"Portrait of a Thief": Amateurs Against Imperialism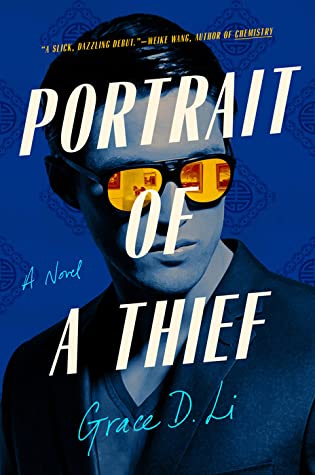 Midterms, partying and museum robberies: typical college activities. For many, the years after high school are about transformation. Will Chen, a prime example, begins his senior year having never broken a single law and concludes it as the ringleader of world-renowned criminals. 
Will thought getting into Harvard would finally make his parents proud. He was wrong. In their eyes, his art history major would never get him anywhere. They were wrong too. In fact, his expertise lands him an internship at the Sackler museum just in time to witness the theft which will inspire his own museum robberies. Take that, Mom and Dad!
"What is ours is not ours," Will had written in his university's newspaper, denouncing the way Western museums use conquest as an excuse to stake claims on Asian art. As it happens, his critiques resonated with the elusive Wang Yuling, one of China's wealthy elite and the head of the Sackler heist. Seeing his potential, Yuling recruits him into her master plan. Forever looking to add to her collection of recovered art, she has her eyes on twelve bronze fountainheads which rightfully belong to the Old Summer Palace in China. Five are currently on display in popular Western museums, out of her reach. If Will can retrieve the missing statues in five months, Yuling promises fifty million dollars in return. Driven by foolish pride and the hefty reward, Will begins to assemble his team of thieves.
Irene has the world at her beck and call. She is all too accustomed to getting exactly what she wants with the bat of an eye or the quirk of a smile. A junior at Duke, she has spent her whole life building her legacy to match her parents' dreams, unlike her spontaneous brother Will. Her entire future, glistening with success, is laid out for her, so why, when Will comes calling for help, does she agree? Despite her intimidating exterior, there may be more to her than meets the eye.
Alex should be working. It seems that is all she does these days. Financially secure in Silicon Valley as a Google employee, she knows what is best for her, even if that means dropping out of MIT to pursue a career she has never wanted. Adulthood is nothing like she thought it would be. She often finds solace in late night phone calls with Will Chen even though their fling ended a long time ago. One night, he dials her number with something new to ask. After all, every good crew of criminals needs a hacker.
An experienced street racer, Lily is well acquainted with danger, enough to know that Will Chen reeks of it. Her roommate at Duke, Irene, has already told her plenty about Will from his unconventional ambitions to the way his relationships never last. Still, his offer, which could give her the cash for the fresh start she has always wanted, is nearly as captivating as him.
Daniel grew up learning how to catch a thief, not how to become one. His father, the head of the FBI's art division, made sure of that back when they remembered how to talk to each other. Ever since the death of Daniel's mother, they have grown apart, their grief leaving only spite in its wake. All it takes is one call from his childhood best friend Irene to commit the ultimate act of rebellion. Where Irene goes, he will always follow, even if it means the death of him.
In the next five months, this ragtag band of young adults will become worldwide felons with no experience in crime besides watching Ocean's Eleven. What could go wrong?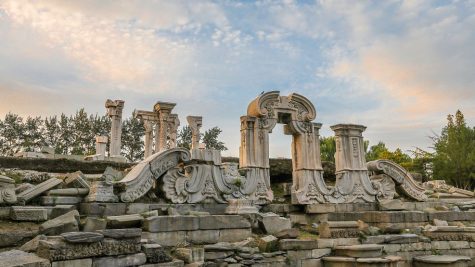 "Portrait of a Thief" is easy to love. Even in moments of calm, each page harbors a unique thrill which urges readers onto the next. Grace D. Li's writing is a pristine blend of dramatic and artistic. 
The author's talent for world building is incomparable. No one will finish this book without Beijing on their travel bucket list. Readers can trust to be completely immersed in the setting from the snow banks of New York City to the exquisite Parisian sunsets. Brilliant sensory details capture beauty in even the littlest of details.
This work features a distinct cast, and Li takes the time to individualize each protagonist through their passions. Most notably, Will compares the world in front of him to a painting, his conviction obvious in the vibrance of his descriptions. Daniel, a future med school student, also sees through an affected lens, concentrating on anatomy to ground himself. These differences in narration demonstrate once again the writer's unrelenting commitment to her characters.
Li's words appeal to all, but they speak to the souls of those in the Asian diaspora in particular. She expertly portrays the push and pull of displacement and longing through empathetic storytelling. The multiple characters, each with different takes on their identities, act as puzzle pieces to form a reaffirming harmony of Asian American experiences. 
For the most part, it is difficult to believe that this is someone's debut novel. However, even masterpieces are not exempt from imperfection. Usually an author's appreciation for character depth would only be reason to rejoice, but in this case the introduction sags under the weight of the background information required to achieve it. Those who are impatient might struggle through the beginning of what is otherwise a delightful read.
"Portrait of a Thief" is bold and enticing, and redefines what it means to be a good author. Grace D. Li surely has a bright future ahead of her.