Winter sports preview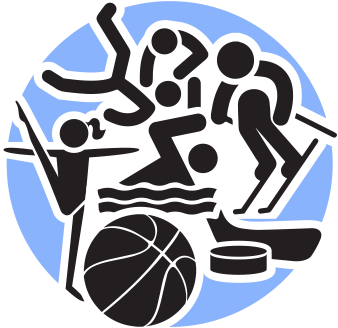 Girl's Basketball: The Raiders Girls Basketball team has been looking forward to another successful season after placing second in state last year. The girls will play in the Rachel Bach Tournament on November 23rd, 25th and 26th. They will compete against Glenbard West Saturday the 23rd, Glenbard East Monday the 25th, and Glenbard North Tuesday the 26th.
Tryouts for the new season began November 4th for the 19-20 season. Head coach Morgan Eufrasio will have her work cut out to keep this team on the state projection.
Boys Basketball: Glenbard South's boys basketball team has come back for state victory after last year's disappointment. Despite not winning, they were still 3A Sectional Champions. They boys will be playing in the District 87 Tournament on November 25th-27th, competing against Glenbard West Monday the 25th, Glenbard East Tuesday the 26th, and Glenbard North Wednesday the 27th. 
 Tryouts will be held November 11th for the new season and coach Wade Hardtke "will be looking for talent, skill and sportsmanship from these athletes."
Boys Swim: Still one of the latest additions to South's athletic programs, the swim team has been a co-op with Glenbard West where the swimmers practice together at the YMCA pool. Team captains were announced for the 2019-20 season to be seniors Matt Banach from Glenbard West, Jack Hurst from Glenbard South, Jokubas Dinsnomas from Glenbard South, and Bart Wlodarz from Glenbard South. Hurst believes that "the team will be prepared for tough competition and will be out to beat their times every meet."
Tryouts will be held November 25th, and Coach Chris Flamion will be looking forward to training the returning swimmers such as seniors Bartosz Wlodarz and Jack Hurst, as well as new recruits. 
Girls Bowling: As one of the newly established athletic programs, the girls bowling team is a co-op between Glenbard South and Glenbard East. Coach Dawn Chantos has been looking for interested students who will want to learn how to bowl competitively and create a supportive environment. Chantos stressed that "as a new addition to South's sports, it is vital that we build a team that is willing to work and be willing to start this team off strong". No experience will be necessary to tryout, only a positive, hardworking attitude will be needed. 
Join the team on November 18th to prepare for the first competition on December 3rd versus South Elgin at Bowlero Lanes in Glendale Heights. 
Boys Bowling: Last year, the boys were undefeated in conference and became Up-State Eight Conference Champions. Captain Kyle Bailey will be striving to "hold the team to that standard and push teammates to do even better this year". Tryouts were October 28th, and coaches Jerry Maculitas and Steve Bair are preparing for the first competition on November 9th versus Naperville Central at Lisle Lanes.
Wrestling: Awaiting another successful wrestling season, the first match is a home game on December 6th versus Bartlett in the Raider Gym. Tryouts will be held November 11th, and no experience will be necessary and any weight class will be welcome. For further questions or information, contact the main coach Derrick Crenshaw.
Cheer: After a disappointing season last year, the cheer team will be ready to take on the 2A division lead by coach Kelsey Hancock and senior captains Jennifer Yaroz and Isabella Ottenhoff, kicking off with the first competition on December 21st at Rolling Meadows High School. 
Dance: South's dance team had risen in the ranks last season after placing 4th at Sectionals, held at Geneva High School, which meant they qualified for state for the first time in the program's history. This year, the girls will have tougher competition as the team is now considered in the 2A division, not 1A, at IHSA which means competing with bigger schools and bigger teams. 
For the 2019-2020 season, the varsity dance team, captained by Aliyah Edelstein and Melanie Webster, will be competing two routines, a lyrical and a contemporary, while the JV dance team, captained by juniors Ashley Ramos, Veronica Lucchesi, and Alea Thomos, will be competing one lyrical routine. Both teams work hard on technique, musicality, performance, and goal setting in and out of practice. Varsity coach Haley Kruis will "want the girls to feel confident and powerful on the floor and have another season with even more accomplishments". 
Further, JV coach Lakin Cuchetto has been "pushing the team out of their comfort zone to experience new styles of dance which will develop the skills and mindset of the dancers". The first competition of the new season will commence November 17th at Wheaton North. 
Girls Gymnastics: The Raiders will compete in the 2A division for IHSA, performing a floor routine, vault, bars, and beam. All of these events will be scored for difficulty, composition, required moves and execution. For the 19-20 season, the girl's first competition will be December 4th versus Elk Grove at the Raider Gym Balcony.Tryouts will be held November 11th, all will be welcome and no experience is necessary. Contact coach Lee Wood for questions or comments on the team.
If interested in joining one of these teams, be sure to complete and turn in a current physical to the athletic department and will be registered in PowerSchool through the parent portal.  The deadline to have the athletic fee paid will be December 14th if you have not already paid or will be on a district approved payment plan. Any athlete who is not registered or physical has not been current cannot begin on the first day of tryouts.
About the Writer
Aliyah Edelstein, Editor
I am a writer and editor for the sports section. I dance in and out of school, play in orchestra, and love to read.