Meet Me at Midnight: new Taylor Swift album announcement shocks fans
On Monday 8/29, Glenbard South's Taylor Swift fans, or 'Swifties', were seen sporting Taylor Swift shirts, cardigans and bright smiles. 
Taylor Swift stunned the world after announcing her tenth studio album, 'Midnights', at the 2022 MTV Video Music Awards. 
"I had made up my mind that if you were gonna be this generous, and give us this …" she started, holding up the award. Swift then revealed that a 'brand new album', not a re-recorded version of her older albums, was coming out on October 21. 
"And I will tell you more at midnight," she finished mysteriously. 
Avid 'Swiftie' Gianna Cardamone, a sophomore who was wearing her Red (Taylor's Version) cardigan, expressed her surprise and enthusiasm at the unexpected announcement. 
"When I was watching the VMAs and heard the news, I screamed louder than I ever had before! I don't think I've ever been more excited for an album in my entire life!"
Cardamone, as well as viewers around the world, were stunned, as they expected another (Taylor's Version)' album to follow her latest releases of 'Fearless (Taylor's Version)' and 'Red (Taylor's Version)' in 2021.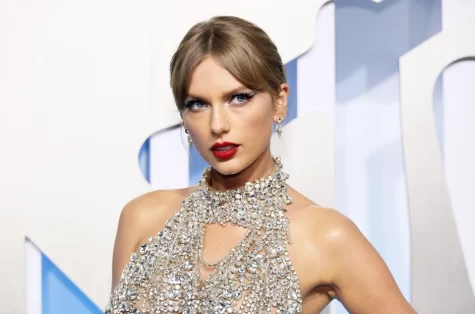 Yet, 'Midnights' has thirteen never heard before tracks that Swift describes as, "stories of sleepless nights scattered throughout my life." 
Abby Bergmann, a senior at South who's been a Swiftie since she was a child, remarks that she hopes Midnights "has a similar vibe to folklore but with a bit of a pop rock sound.