IHSA Shot Clock
 On May 13, 2021 the National Federation of State High School Associations (NFHS) passed a new guideline that allows for high school basketball games to use a 35 second shot clock. However, a nationwide mandate for the clock was blocked leaving the decision to implement a shot clock up to individual states. The Illinois High School Association (IHSA) has been debating whether or not to include a shot clock for the 2022-2023 season and has not yet reached a decision. 
          Once the IHSA makes their decision, Glenbard South will have to oblige either way. Both sides of the argument have a plethora of benefits and consequences.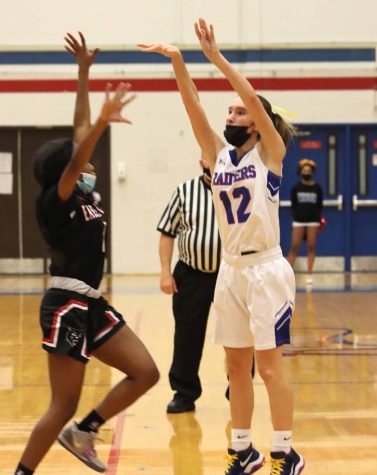 On one side of the argument, a shot clock would create unnecessary change, rush shots, inability to set up a proper offense, and increase
staffing. Allie Mizwicki, a sophomore on Glenbard South's Girls Varsity Basketball team, stated, "I feel in high school you should always be looking for the best shot and with the shot clock it would make people more anxious to shoot up, not a good shot." A shot clock would be especially detrimental with teams that
utilize time to break down the defense to get off a single good shot. Amelia Lake, a junior on Glenbard South's Girls Varsity Basketball team, agreed with Mizwicki and stated "I think it would result in poorly played basketball for teams who work to get open and not just beat teams with speed." With a similar remark, Emily Frieling, a senior on the girls varsity basketball team, believed that a shot clock would add stress to players.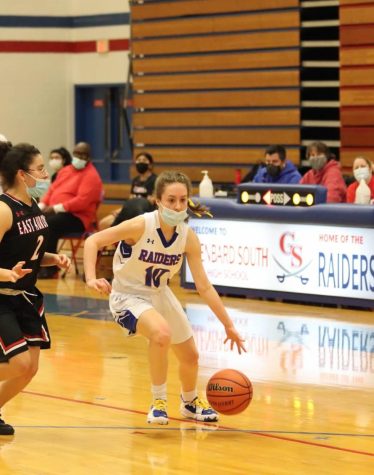 Lake brought up another concern in which officials might run into problems with managing the clock. Glenbard South's Boys Basketball assistant varsity coach, Barry Brave, expressed a similar issue and said "Also, as the controller of the district, I think it is an unneeded expense passed on to every school in the state.  Not only will shot clocks have to be purchased, but game personnel will have to be paid to operate it for each game at all levels." Boys head varsity coach, Wade Hardke, brought up the point that, "Many places already struggle to find game workers as it is.  There would also be added cost for equipment as well." Victor Moore, a junior on the boys varsity basketball team, also believes that it would be difficult to fill the positions necessary to carry out the shot clock. Many argue that a shot clock would level the playing field for teams, but it could cause a disparity within schools that are already struggling with staffing.
          On the other hand, a shot clock would get rid of unnecessary fouling, make the game more exciting, and improve game efficiency. Eric Daca, the girls basketball varsity head coach at Glenbard South, is intrigued by the implementation of a shot clock and believed that "A shot clock would force teams to be more efficient on offense.  Movement would need to be quicker, passes would need to be precise, and flow in the offense would need to be efficient and strategic to provide opportunities for good shot selection." Emilio Sanchez, a junior on the boys varsity basketball team, agreed with the shot clock's ability to increase the amount of shot attempts. While a traditionalist, and against the shot clock, Hardtke admits that he thinks "…it would help if you are losing, it would make the other team shoot the ball more frequently a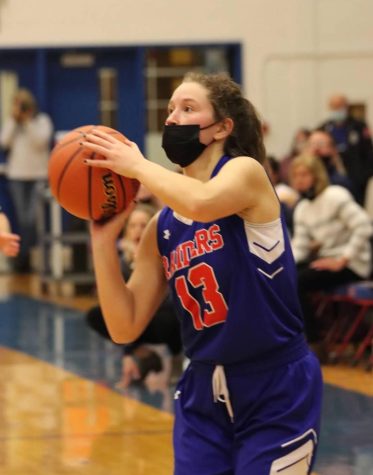 nd it could speed things up because teams would not need to foul as much at the end of the game." So while a shot clock could increase the risk of rushed shots, that could benefit teams that are losing since the winning team would not be able to hold the ball on offense.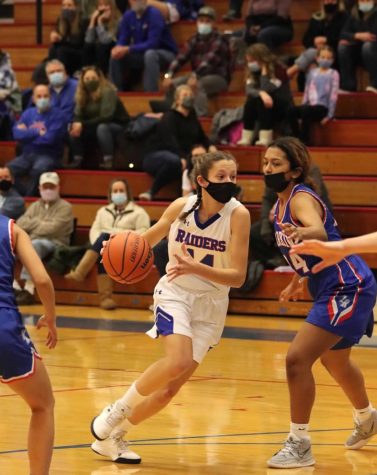 There are different opinions on the shot clock, but most agree that a shot clock should be tested before conference games. Grace Zeman, a sophomore on the girls varsity basketball team, believed that the shot clock should be tested in non-conference games to allow players to get used to playing with one. Brittany Miller, a senior on the girls varsity basketball team, agrees that the shot clock should be tested before conference games to judge the efficacy of the clocks.
          The IHSA has not given a date for their decision yet, but the Glenbard South basketball programs await the decision and are anxious to see what changes the 2022-2023 season will bring.
Sources:
https://www.nfhs.org/articles/shot-clock-allowed-by-state-adoption-for-high-school-basketball-in-2022-23/ 
https://www.pjstar.com/story/sports/high-school/basketball/2021/12/14/ihsa-basketball-shot-clock-could-be-coming-illinois-2022-2023/6507970001/