Dawn FM Review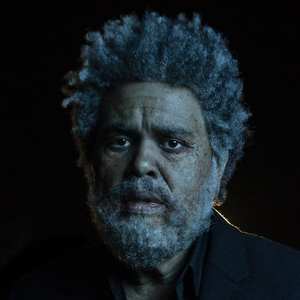 The Weeknd's latest album, Dawn FM, is the fifth album by the Canadian music artist.  Since The Weeknd "died" after his last album, where he took his final joy ride in Sin City, he is now in purgatory.  'Funny man', Jim Carrey, (who is also Canadian) acted as the 80s style 103.5 Dawn FM DJ navigating you to the pearly gates.  This is the soundtrack typical of a waiting room. It might even be a reference to the two plus year pandemic we are currently still living through.
This album has The Weeknd's usual pulsating beats, haunting vocals and deep lyrics.  This album seems to showcase The Weeknd stepping into the light. The album brings the audience on a journey once again – one is more upbeat for his style.  Often compared to Michael Jackson, The Weeknd brought in the legendary producer of Thriller, Quincy Jones includes a Tale by Quincy as one of the tracks as well. 
Here are a couple of my favorite songs from the album and some theories behind them:
'Out of Time' – an 80s type R&B song about having regrets on how he handled a relationship.  The Weeknd admits he has been so cruel to the ones he's loved.  He references his ex, as moved on. Jim Carrey narrates the ending of the song referencing a movie he was in called 'Eternal Sunshine of the Spotless Mind', where his ex-girlfriend's memories get erased, like the Weeknd would like to. Some are also conspiring that this song is about his friend Ariana Grande. She is a huge fan of Jim Carrey and is currently married.
'I Heard You're Married' – is a collaboration with Lil Wayne where the Weeknd expresses feelings about a woman who is already taken.  It's speculated that it is also about Ariana Grande who got married in 2021.  Some fans think the following verses reference Ariana, 'You manifested this, but girl, I blame myself' could be a reference to Grande's positions song, 'just like magic,' which also touches on manifesting and good karma. The song also includes a Prince reference with the lyric, 'And when doves cry, we ain't got enough tissue.'
'Here we Go Again' – is another collaboration, this time with Tyler the Creator. The song is about two celebrities going for another relationship even though both have been burned.  He seems hopeful in this ballad unlike his former love songs.  Some folks think it is about his former relationship with Angelina Jolie.   
I think The Weeknd faced a lot of his demons in his last album, After Hours and is now an old man in purgatory.  Dawn FM is more upbeat and 80s pop'ish for The Weeknd. I recommend the album. The Weeknd said he wanted to make music that 'sounds like going outside.'  I think this album has danceable hits that will rotate on the pop charts for a while. It also narrates a story while listening to it in order and was very entertaining to listen to.