Julien Baker "Loss Protocol: Volume One"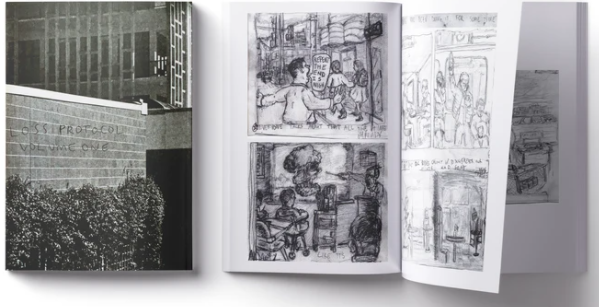 Tennessee-based indie rock musician Julien Baker is a creative genius. Baker's musical career stems from her roots in Southern punk culture. Her youth, while affected by substance abuse, was packed with the arts. 
As co-founder of the band Star Killers in 2010 and regularly playing shows at church, Baker has always been a musical soul. 
Her career skyrocketed in 2015 when Sprained Ankle, her debut album was picked up by 6131 Records. Since then, she has released the albums Turn Out the Lights (2017) and most recently Little Oblivions (2021). 
As an artist, she is known for her motifs of religion, self-destruction, love, self-loathing and much more. Little Oblivions specifically focuses on identity, inner turmoil, and Baker growing out of the queer Christian anarchist identity she has been striving to fulfill. 
Now with the release of the "Loss Protocol: Volume One" Zine, Baker is following through with her dream of writing young adult works.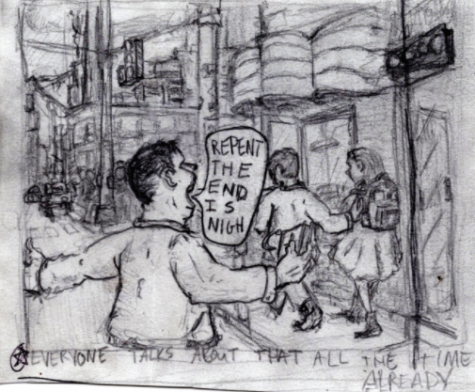 The zine features illustrations and words by Julien Baker, cover design and editing by Ariel Baldwin. Beginning with approximately ten pages of heart-wrenching text summarizing Baker's 2019 life and introducing us to the following doodles. Baker quickly dives deep into topics she had avoided in past interviews. 
The scene is set at the Vanderbilt psychiatric hospital and we are told stories of family, friends, music, religion, and the value of art. The themes portrayed are simply astonishing, physically painful to process. 
Some lines that truly stuck with me include, "I go on bumping numbly through my life, a bowling ball tossed by a toddler, knocking against the guardrails until I tumble into some ambiguous darkness where I get dusted off and spat back into life." 
As well as, "I found there was a twisted delight in self-obliteration, a relief in the voluntary surrender. It was a shred of power, bleak but gratifying, the kind grasped for when a person's only recourse against the absurd helplessness of living becomes the ability to destroy their life completely, willingly." I wish I could capacitate how gracefully it is written and would genuinely recommend this read to anyone.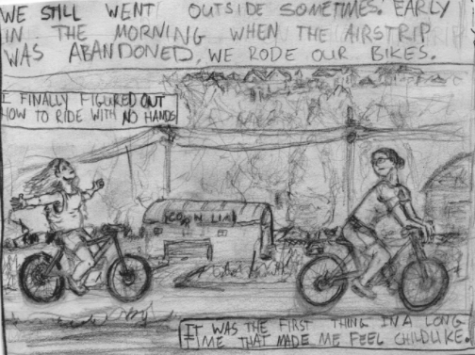 The text is followed by a raw and striking series of sketches she did during the pandemic. She earlier wrote, "the drawings in this zine concern my life in 2020, a year that seemed just as out of control on a macro-level as my personal life had been in 2019. I chose these drawings because publishing the ones I made inside a year of treatment facilities felt too expository, too painful". The sometimes illegible scribbles on the drawings seem nearly irrelevant as the message is already portrayed so flawlessly in the pencil strokes of the image. Depicted are Baker's experiences through the pandemic: grocery shopping, bike rides, life with her partner, volunteering, the state of politics, etc. I personally found Baker's thoughts on social distancing to be striking. She scribbles, "Social distancing wasn't necessary. People have been doing it for some time. It felt like our bodies caught up to wherever our minds had gone." 
The $10 zine on Baker's website sold out within days, but you can find a free PDF download of the zine at this link: JB_LO_Zine.pdf. All net proceeds were donated to OUT Memphis, The LGBTQ+ Community Center of the Mid-South. It is also being sold on Baker's current tour in support of her phenomenal album Little Oblivions. 
This raw composition is an incredibly deep read and processing the images is an experience for the mind. The transparency and talent of Julien Baker, as an artist spanning all the fields of the humanities, is heavily underrated. Take some time out of your day to study the incredible work that is the "Loss Protocol: Volume One" Zine by Julien Baker. If you enjoy it, I would highly recommend checking out her music, especially Little Oblivions which definitely highlights similar themes and struggles.