South prepares to say goodbye to beloved teacher Mrs. Helle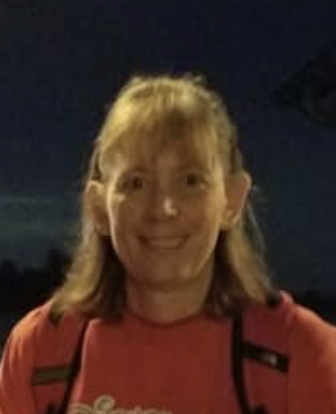 Mrs. Lisa Helle, Glenbard South's longtime health education teacher, is set to retire at the end of this semester. 
Helle is a favorite teacher of many and has impacted Glenbard South in many positive ways. She will be missed dearly by students and staff alike. 
About Mrs. Helle
Helle attended college at Carthage College in Kenosha, Wisconsin and got her masters in Education from Aurora University in Aurora, Illinois. 
She yearned to be a teacher from a young age, and remarked in an interview, "I loved high school, and I had many teachers who were very positive role models. I wanted to be able to help students to reach their full potential. The only real question for me in college was: what did I want to teach?"  
Helle has taught in two other districts, Hinckley Elementary School, where she taught junior high, and Waubonsie Valley High School. She has taught at Glenbard South for 21 years now!
Classes She Teaches
Helle currently teaches three advanced health courses and two freshman health classes. 
When asked about her favorite, she mentioned how it was a very tough question to answer. 
She said, "Introducing health education to freshmen is exciting and fun, but advanced health is on another level. Students are taking advanced health because they want to explore health topics and health care careers. We get to have in-depth discussions about current health topics. Students do role plays, socratic seminars, debates and so much more. It has been such a privilege to be able to teach this elective – it truly has been a blessing!"
However, when asked about the best part of teaching, it was an easy answer. 
Helle enthused, "My favorite part of teaching is the students.  I love hearing what students have to say as we learn about different health related topics. One of the most rewarding things is when students 'get it' and it just clicks and makes sense."
Her Favorite Memories
"One of my favorite things is when students graduate and reach out to me. In advanced health, we have lots of different guest speakers, and I would say about half of them are former Glenbard South students. It is so rewarding and great to see students realizing their full potential and coming back to share their success with current students. On a side note, I enjoy talking to students about their shoes, especially Vans!"
Helle's Retirement Plans
When asked about her retirement plans, Helle expressed, "My kids are already planning out my retirement! My oldest is a sophomore at Bartlett High School, and wants me to be a 'band mom'."
She also added how she would love to reconnect with friends, travel and teach at a community college level. 
Helle has worked hard over the last 21 years to build Glenbard South's advanced health program, improve the school environment and be an overall positive role model for the hundreds of students she has taught. She will be missed dearly, and South wishes her the best in her retirement.