All About 'Red (Taylor's Version)'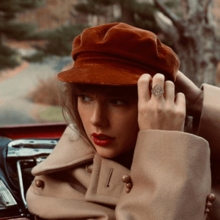 Perfectly timed for getting into our fall feelings, Taylor Swift is releasing the re-recording of her iconic fourth studio album, 'Red', on November 12.
If you haven't heard, or you don't live with a 'Swiftie', Swift has been re-recording her first six albums and releasing them as 'Taylor's Version'. By doing so, she obtains full ownership of all her songs, something she did not have before.
Swift is not doing this for attention or money, but ultimately to reclaim her prized songs, most of which were written solely by her. Another benefit is to be an example for new artists to be wary of the contracts they are signing
While 'Fearless (Taylor's Version)' was the first re-recording released in March 2021, Swift announced that her beloved album, 'Red', is next in line.  
All About 'Red' and 'Red (Taylor's Version)':
The original 'Red' album was released in 2012, and featured sixteen songs on the regular version and twenty two songs on the deluxe version.
It was a massive success, and sold 1.2 million copies within its first week of release, and over 4.9 million copies in the U.S. as of 2020. 
This critically ac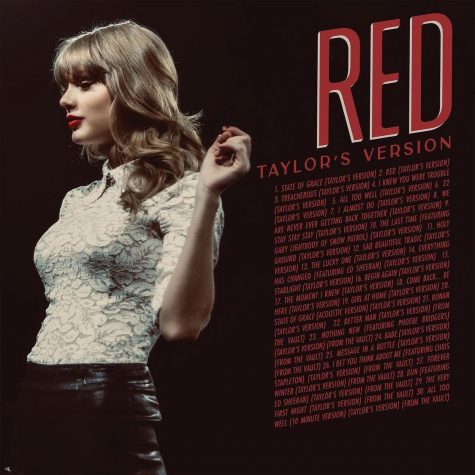 claimed album was also nominated for Album of the Year and Best Country Album at the 2014 Grammys.
'Red (Taylor's Version)' will debut in November with a whopping thirty songs, including nine bonus 'From the Vault' tracks with collaborations with Phoebe Bridgers, Ed Sheeran and Chris Stapleton. 
'From the Vault' tracks are songs Swift wrote during the making of the album, but ultimately did not m
ake the final cut. Fans are ecstatic for these never before heard songs to finally be released to the world.
"Musically and lyrically, Red resembled a heartbroken person," Swift wrote in her first announcement regarding Red (Taylor's Version). "It was all over the place, a fractured mosaic of feelings t
hat somehow all fit together in the end. Happy, free, confused, lonely, devastated, euphoric, wild, and tortured by memories past… I'm not sure if it was pouring my thoughts into this album, hearing thousands of your voices sing th
e lyrics back to me in passionate solidarity, or if it was simply time, but something was healed along the way."
The countdown to November 12 is on for Taylor Swift fans around the world! Taylor Swift will be one album closer to rightfully owning all of
 her music.