Raider-tactic Golfers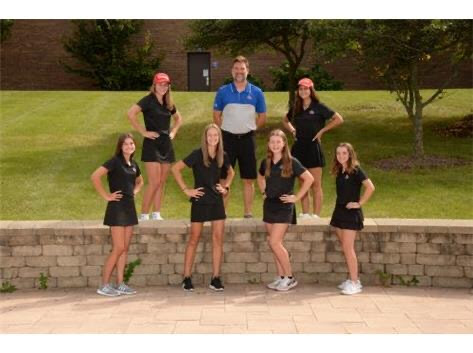 With the fall sports season ending, girls' golf has proven once again to be one of the most successful sports at Glenbard South, not only because of the amazing athleticism but because of the energy and support created by the team.
Rain or shine, these golfers have been prepared for any challenge thrown at them; proving their perseverance as well as their determination. With matches from Glen Ellyn to those far away from Glenbard South, these girls showed up and delivered with encouraging energy. The energy within the team can be felt from the photos they have shared with us. The Glenbard South Girls Gold team represents what it means to be a raider. These golfers are kind, determined, and inclusive; making everyone (new or veteran) feel a part of the family.
While the team will miss the seniors who have helped create this amazing environment, it is in no doubt that these athletes are excited to see what is next on their journey.