Future Medical Professionals Club
Are you interested in pursuing a career in the medical field? Well, look no further. 
Joining Glenbard South's Future Medical Professionals Club is the perfect way to enhance your knowledge of the varying jobs within the large field of medicine. 
About the Club
With each meeting featuring a guest speaker, students are able directly listen in and ask questions. 
FMPC meets twice a month, commencing virtually through Zoom or in person in room 308 after school until 3:30.
Co-President Kylie DeNardo said, "A typical meeting of FMPC consists of our members listening to a guest speaker share a typical day in their life within their specialized field. They will go in depth into their profession, and then go on to share some things they wish they knew before starting their journey. At the end of the presentation, students are able to ask questions.  
Junior Annie Gillen remarked, "It's super cool to see doctors discuss their average work days in such an open environment, it feels very genuine and it is super informative." 
Junior Zainab Talha also mentioned, "FMPC allows students to interact with healthcare professionals and understand their desired career path better. It's a great place for like minded people to come together and have a great community."
Why Join FMPC?
When asked why students should join this club, DeNardo enthusiastically said, "It would absolutely be beneficial to join this club if you are interested in the medical field! By joining this club, you will be able to hear directly from medical professionals and ask them all of your questions about the medical field! You will also receive copious amounts of valuable advice about pursuing a career in the medical field, which will better prepare you for your journey!"    
Co-President Alina Muzammil added that her favorite part of FMPC is being able to hear about different specialties in the medical field. She elaborated on how FMPC isn't just limited to doctors coming into speak, but also scientists, medical students and nurses as well. 
    There are so many medical career options to choose from, and FMPC is a great start to finding the career that is right for you.
Beyond interactively listening and talking to guest speakers, students are even able to make connections or future opportunities including shadowing, observations, or volunteer opportunities. 
The FMPC Board
    Seniors Alina Muzammil and Kylie DeNardo are the Co-Presidents on the student board of this club. 
DeNardo is fascinated by orthopedic sports medicine while Muzammil is keen on pursuing dermatology. 
DeNardo's favorite aspect of this club is having the opportunity to speak to people who are already far into their journey in the medical field. She expressed, "I am able to learn so much from them, and I'm truly grateful that we can have these conversations. I think back to all of the times I have needed medical attention and I always remember feeling assured that I would be alright because I was in the hands of wonderful doctors. So someday, I would love to be a doctor who everyone is able to put their faith into that everything will turn out okay."
Muzammil added, "I wanted to pursue medicine because of my passion for serving others and my community. Through medicine, I would be able to advocate for patients in their best and worst times and make sure to give them quality care."
    This club is sponsored by P.E./Health/Driver's Education teacher Mrs. Palmer. She begins, "A few years ago, a group of students approached me and said they were interested in starting a club that focused on learning more about various medical careers and professions. I wanted to sponsor this club so students had the opportunity to learn about the wide range of medical professions and allow students the ability to explore the different options to help guide their choices after graduation. I was so impressed that these students had already begun thinking about their future, and I am incredibly proud that I have a role in that."
How to Join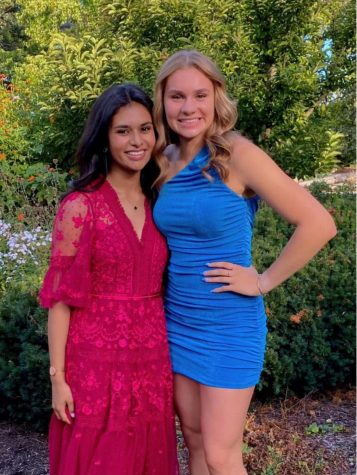 The Schoology code to join FMPC is KC6K-9W66-Q8C8R, and the public Instagram account dedicated to announcing meetings is called @gbsfmpc.