First Year Hoco-ers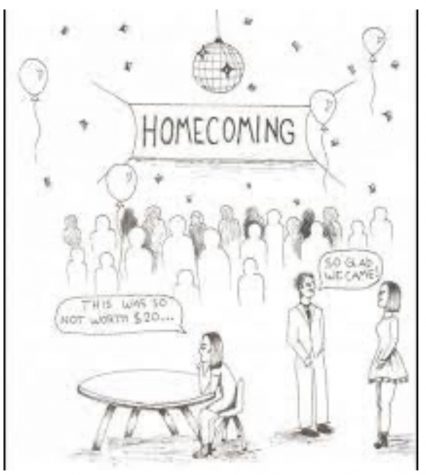 Hello Glenbard South Raiders! I had the pleasure of interviewing a few Freshman students here at GBS via Google Form! Basically I asked what students thought about homecoming. Just getting some opinions. I had some really great responses! I've decided to share a few of them with you guys! Keep on reading to find out more about how some students felt about Homecoming!
Being their first year in high school, this year was the class of 2025's first homecoming experience. The students had many different opinions. Some liked the food, music, or just being able to hang out with friends. Here is what a few freshman students had to say:
Michael Alam said, "I thought it was EPIC! It was really fun hanging out with all of my friends, especially without masks!" The only thing Alam would have changed was adding more games instead of just ping pong.
Katherine Haas said, "I liked that they moved it outside and provided the option for masks (for people who didn't want to wear them). Everyone was still kept safe because it was outside and they required masks if you went inside." However, Haas stated, "I did not like how crowded it was at the dance space. I wished there was more room. Also, the only option for food was treats and desserts. I wasn't a huge fan of that." Haas wasn't the only student with that opinion. This opinion was stated among many students.
A student who would like to remain anonymous said that he enjoyed the theme, the activities, and the people. The only thing he didn't like and would have changed was the music.
Another anonymous student said that it was very cramped and there wasn't much to do. She would have added bigger space for more dancing and activities!
Last, Tessa Kuehn said that, "The music was decent but nobody really paid attention to the theme. The school didn't put much emphasis on it. I also think that the spirit week options were not the greatest and could have been improved. The students should've been able to vote for them or something like that, that way more people would be likely to participate." 
Overall, students had varied views on Homecoming. The overall consensus was that the event in general was fun but several aspects could be improved such as the food options, spirit week options, the theme, and the food options.