Let the Feet do the Talking!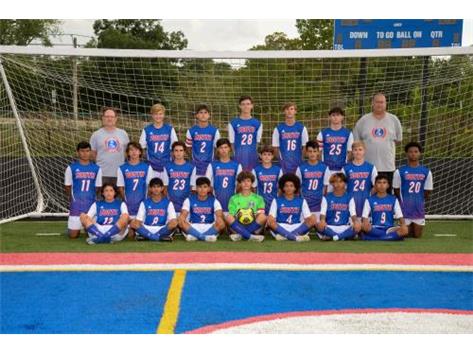 Glenbard South Raider sports are back in action this year, with boys soccer being a hot topic around the school.
The varsity boys soccer team is very excited to be back on the soccer field this year. With quick passes, and playing more offense than defense, the boys have managed a 3-1 winning streak for their last couple of games.
With the boys' most recent game against Nazareth Academy, they ended up winning 2-0 with a goal in the second half that made sure to secure their lead in this tournament over the weekend of August 27th. Captain Derek Pregel scored the first goal of the game off of a PK(point kick), that was beautifully placed in the top right corner against Nazareth on Saturday. We are looking forward to many more goals from him for his senior season!
Another captain on the team is a senior, Aryan Sandoval, who plays center midfielder, and has been playing since he was around 12 years old. He not only represents the Raiders, but plays for his club team, Synergy soccer club, where he's travelled for tournaments in Florida, Michigan, Indiana and Wisconsin. When asked "What is your favorite aspect of this sport?" Sandoval said, " The quick decision making due to the fast pace of the sport. Soccer doesn't rely on planned days or strategies like other sports. Many of the decisions made in the game are decided on the fly without having much time to think."
A common theme between soccer players is the diversity of the different plays and the adrenaline rush you get with this intense, fast paced game.
If you would like to come and cheer on the boys soccer team, then make sure you check out their next game on Saturday, September 18th vs Glenbard North at 1pm.