Creative Writing Club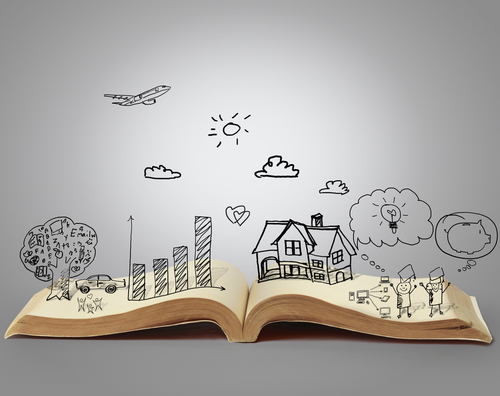 Do you enjoy writing? Well, Glenbard South students now will have a community to express themselves! Creative Writing Club will be a safe space for students to "Write Raw. Write Real." Students will be encouraged to take initiative at meetings and write about topics that interest them. Mr. Aye, the club's sponsor, is excited to see students interact with each other's work and said, "Watching students find their voice in writing and performing is a privilege and one I do not take for granted." As students are always reading and analyzing literature in school, Mr. Aye said, "I love the idea of running a club full of people who will CREATE written art."
Students absolutely love the environment and idea of the Creative Writing Club! Sana Muneer, a junior, described Creative Writing Club as a "calm environment" and said, "I feel super comfortable sharing my writing and some of my experiences with the group. I definitely say that everyone should join this club, writer or not!" Reganne Nash, a junior, described the club as a "family" and said, "With the group we have, no one feels embarrassed or nervous to share their writing and ideas because everyone is so kind and supportive." Nash added, "What's great is that although Mr. Aye is the sponsor for the club, all the ideas are from the students within it which is super cool," and that you "don't need to be an amazing writer to join the club." Zainab Talha, a junior, said, "I'm really just excited to grow and hear people's ideas, hear their writing and really just build on top of that, and the potential and different opportunities. Basically the possibilities are endless."
Creative Writing Club is open to all! Meetings will be held by Mr. Aye in Room 311 from 2:45 – 4:00 every Thursday. As Creative Writing is a low-commitment club, members will be welcome to leave early. Anyone is welcome to join at any time in the year, just come prepared to write and express yourself!