Black Excellence United Virtual Talent Show
With an ongoing purpose to celebrate the African-American community, history, music, current events and values, The Black Excellence United Club continues to enrich the Glenbard South community under the advisement of Mrs. Harper.
In an effort to showcase the various strengths of students, BEU will be
hosting a virtual talent show on Friday, April 30th at 7pm. All contributors will abide by this year's theme of "Persist", whether it be through a song, dance, rap, instrument or any particular special talent. Anyone will be welcome to participate!
If one would much rather view the event than participate, a YouTube link will be posted via Schoology on April 30th for all those who are interested.
Please see additional guidelines for submissions below.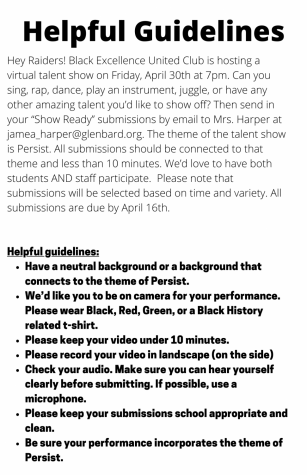 About the Writer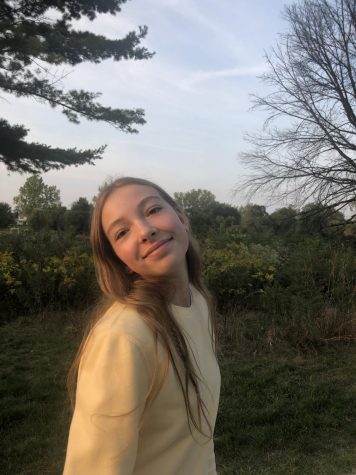 Matilda McLaren
My name is Matilda McLaren and I'm a writer for the News section. In my free time, I love making art, playing sand volleyball, and hanging out with family...