Amanda Gorman: About Her and Her Speeches
On January 20, Amanda Gorman took the world by storm and made history as the youngest inaugural poet at the 2020 Presidential Inauguration and the first poet to perform at the 2021 Super Bowl. 
Amanda Gorman was born in California in 1988 and began writing poems and stories when she was a child. She found it difficult and terrifying to perform due to a speech impediment, but overcame that fear by gaining confidence from President Barack Obama's speeches and by practicing songs from the Broadway musical "Hamilton". 
In 2017, Gorman was named the first-ever National Youth Poet Laureate of the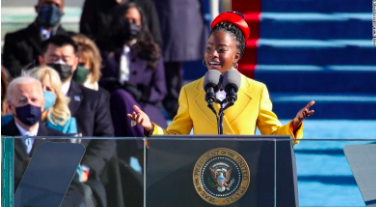 United States, and she has been the founder and executive director of "One Pen, One Page," an organization providing free creative writing programs for youth.
She graduated from Harvard University in 2020 and was selected by President Joe Biden to read her original poem, "The Hill We Climb," for his inauguration, making her the youngest poet to have served in this role.
She was halfway through writing the poem for the inauguration when she saw the riot at the U.S. Capitol. 
Amanda was then inspired to write a poem that would further encourage hope and unity, to ensure hope at a time Americans were recovering from not only the political violence at the Capitol but also the effects of the longstanding COVID-19 pandemic. 
She spoke passionately about the need for social change, and in her poem, emphasized how there is always light, but only if we are brave enough to see it and be it. 
Amanda Gorman was also the first poet commissioned to read a poem at the Super Bowl. Her poem was titled, "Chorus of the Captains" and honored three individuals for their essential work during the COVID-19 pandemic. First was Tremaine Davis,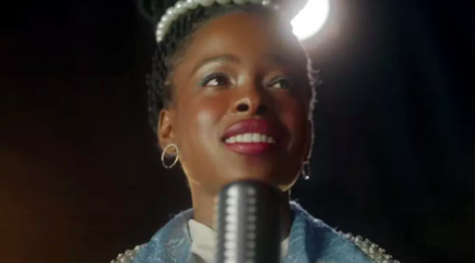 a Los Angeles teacher who helped his students get computers for remote learning. The second was Suzie Dorner, a nurse in Tampa, Florida who has worked with COVID-19 patients in the intensive care unit, and the last was James Martin, a U.S. Marines Corp veteran who has worked to support veterans and high schoolers in his community.
Besides honoring these individuals, Amanda Gorman talks about how we celebrate these 'captains' by acting with courage and compassion because while we honor them today, it is them who honor us every day.