Staff and Student Pets/Stress Tips during Remote and Quarantine
Finals are right around the corner and students will experience them all within a remote learning setting. The end of the first semester is slowly but surely edging into a new year full of expectation and deliberate change, and as quarantine lockdowns intensify students are prone to rightful stress, fatigue, isolation, and a deluge of work.
There are many ways to destress, and pets are proven proponents of decreased anxiety levels in humans. According to a source Anxiety and Depression Association of America, people battling mental illness "found that pets provide a sense of security" along with "emotional and social support". In fact, 74% of total pet owners "reported mental health improvements" and overall happiness from having such companionship.
Below is a slideshow presentation of some Glenbard South staff and students and their pets. Plus, some responses from students who answered the following prompt- "What is something you've found helpful in reducing stress during quarantine and the remote learning experience?"
https://docs.google.com/presentation/d/10QTIxVfeChbmx2bsCZwNSnmn1RTSbl3G5VuwoKAWS9I/edit
About the Writer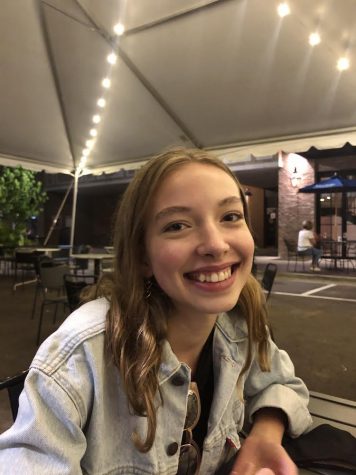 Matilda McLaren, In-Depth Writer
My name is Matilda McLaren and I am a sophomore writer for in-depths this year. I am involved in many clubs at Glenbard, some of which are Best Buddies...