Watch "Clue!"
The time of year has come for another Glenbard South production! This fall, Glenbard South drama students have decided to put on "Clue!", a play-version of the classic movie based on the popular board game.
"Clue!" is a comedy show taking place at a dinner party hosted by the cheerful Mr. Boddy. The visitors find out upon arrival they have been blackmailed by him. Each is given a unique alias, but when Mr. Boddy turns up dead, the house breaks out into confusion and a mystery unravels to find out who the killer is.
The main cast members of "Clue!" include, Bryn Showalter, Grace Rolston, Megan Miskovic, Alina Dukala, Ella Larramore, Robert West, Hans Herrera, Alex Mihailescu, Victoria Behling, Eleanor Johnson, DJ Lively, Savannah Herlien, Will Prindible, Lili Olson, Arelys Cruz, Delaney Pocevich and Gillian Weesner.
The performance will be streamed on YouTube via a premiere link on Friday and Saturday, November 21st and 22nd at 7:00 p.m. The show will not be available afterwards, so it must be watched during that time.
Tickets are $5 per household and can be purchased at the following link: https://glenbardsouthhs.seatyourself.biz. A link to the performance will be sent to the email used to purchase the ticket.
About the Writer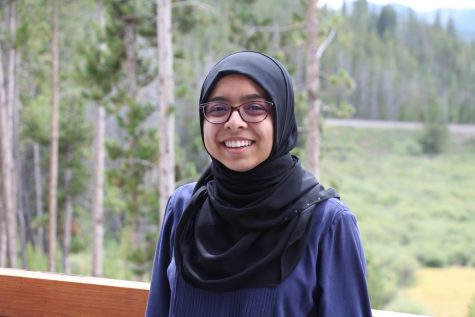 Zainab Talha, Scoop/In Depth Editor
My name is Zainab Talha. I am a junior and editor for Scoop and In Depth. In my free time, I enjoy reading and writing.