Jason Reynolds Author Webinar
Tuesday, September 29th at 7:00 p.m., critically acclaimed author Jason Reynolds will be appearing in a community read author webinar event sponsored by the Glenbard Parent Series. This event was selected as part of the Glenbard Parent Series around a year ago by Gilda Ross, the Glenbard student and community projects coordinator. 
Jason Reynolds is a widely popular young adult author who has won several awards for his writing such as the Newbery Medal and the NAACP Image Award for Outstanding Literary Work. Reynolds is also the 2020-21 Library of Congress National Ambassador for Young People's Literature.
Reynolds was selected for this event due to the popularity of his work among Glenbard South's students. Long Way Down, a story written in free verse about a boy making a life changing decision in an elevator will be discussed during the webinar.
Reynolds will additionally be talking about his book Stamped: Racism, Antiracism, and You. According to the Glenbard Parent Series website, this "remix of Kendi's book Stamped From the Beginning similarly traces the origins of anti-black and racist ideas as well as proposes tools for identifying and combating them- all approachable for a younger audience." 
Everyone is encouraged to attend this webinar, as it will be a thoughtful and important conversation to hear.
College of Dupage will manage the technology aspect of the author event. 
If one has any questions about this event, or if one would like to submit a question to be asked during the webinar, contact: [email protected].
Here is the link to join the webinar: https://www.cod.edu/GPS
About the Writer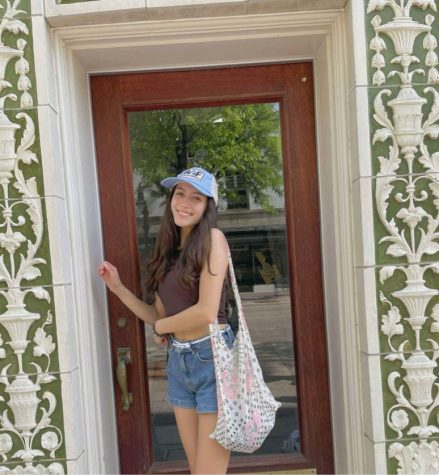 Maya Page, School News Editor
My name is Maya Page, and I'm a senior writer/editor for school news. At South, I I'm a member of the tennis team, student equity council, a student-led...