Glenbard South's Freshman Focus
The 2020-2021 school year has been an unprecedented and unique experience for every student and staff member at Glenbard South. However, this experience has been a new adjustment for the school's incoming freshman class. Though freshmen will not be within the walls of the school, they still have many staff members and resources available to help them transition smoothly into their freshman year. Freshman students also have the opportunity to attend a program called Freshman Focus. 
What is Freshman Focus?
According to Dr. Jones, the school's psychologist and a coordinator of Freshman Focus, the purpose of the program will be to help build raider pride and provide support for students' success. 
In regular circumstances, Freshman Focus would take place weekly during the first half of freshman students' lunch periods and last for about 20-25 minutes. This summer, however, in accordance with the rest of the Glenbard district's remote learning plans, the decision was made to change freshman focus to a fully remote experience. Freshman Focus meetings now will take place on Zoom every Remote Wednesday after school, from about 2:05-2:25. 
During Freshman Focus meetings, freshman students watch presentations planned and recorded by Glenbard Staff. These ten-minute presentations will be focused on topics such as student resources and tips for success during the school year. After watching these presentations, students will go into breakout rooms with link leaders, who will lead an additional follow up activity with their breakout group that will be designed to enrich students and give them a fuller understanding of the information presented during the meeting.
So far, Freshman Focus has met twice. During the past two meetings, the new students have learned how Raider Rewards work and how to sing the Raider Fight Song. After learning the Fight Song, the freshman had the opportunity to compete in a singing contest. Students submitted a video of themselves singing the Raider Fight Song, and if they were chosen as one of two winners, they won a special prize. 
Freshman Focus has been especially helpful during these unprecedented times. As it's main goal has been to accommodate students so that they will have an easy transition into their freshman year and be able to fully enjoy their high school experience. 
Freshman students are strongly encouraged to attend these meetings.
About the Writer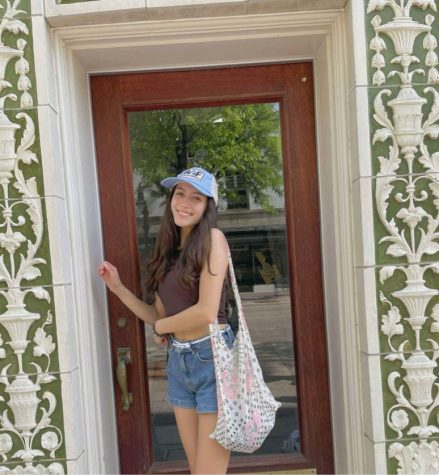 Maya Page, School News Editor
My name is Maya Page, and I'm a senior writer/editor for school news. At South, I I'm a member of the tennis team, student equity council, a student-led...