Visit these book sites during quarantine
With school closed and social distancing orders in place, it can get a little dull staying in one place. Luckily though, there are many sites students can go onto in order to download ebooks or listen to audiobooks, all for free. Here are four sites that are easily accessible and provide a wide array of content.
Sora
Sora is a fairly simple app to use. Students can find this app already downloaded on their iPads featuring a rocket bound character as the cover. Sora allows students to read ebooks with a variety of personal preference settings that can be set including taking notes, changing font and text size, as well as defining words. In addition, students can easily search for books and check them out with the click of a button. Sora also offers audiobooks with a similar variety of features.
Audible
Audible, a site to stream audiobooks for Amazon, is another place students can go to find varied content. Audible has announced, "[a]s long as schools are closed," Audible will let anyone stream its collection of stories for free. This means that anything on its site can be accessed with no charge. Stories can be listened to on any device including desktops, laptops, phones and tablets.
Libby
Overdrive's app, Libby, is similar to Sora. A requirement for Libby is that users must have their library card, and book selection depends on the titles each library has. Libby is easy to use and offers a lot of the same features Sora does. One positive aspect of Libby is that it can send library books to a Kindle device if students prefer. It also allows users to read ebooks as well as listen to audiobooks. 
OverDrive
OverDrive, the parent site of Sora and Libby, is similar to both, but offers some additional features. Like Libby, it requires a library card to download books. A positive feature of OverDrive is that it is compatible with more devices than Libby such as Kindle Fires, Macs, PCs and Windows' mobile devices. OverDrive also has content including both ebooks and audiobooks.
About the Writer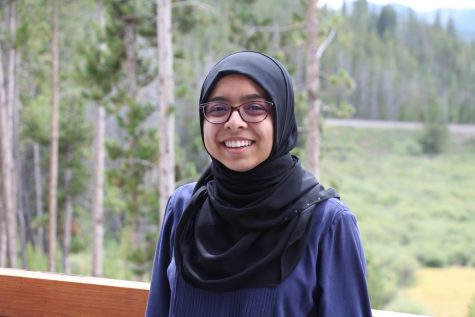 Zainab Talha, Editor
My name is Zainab Talha. I am a sophomore and editor for Scoop and Bottom Line. In my free time, I enjoy reading and writing.