We'll see you in 2021, Toyoko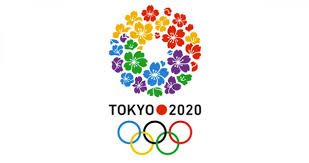 From the cancellation/postponement of March Madness followed by the MLB and NHL, it was only a matter of time until the Olympic board called for a postponement. The coronavirus, or COVID-19, was at fault for all of these events being cancelled or pushed back. With this virus, medical professionals have aligned themselves with the government to advise "social distancing" and put largely affected areas, like Illinois, on a "Shelter in Place" order. 
With COVID-19 currently having surged in the United States, as well as most of the other continents, it was a unanimous decision. The Olympics set for Tokyo 2020 was postponed. With the exception of World War II, nothing has ever cancelled or postponed the Olympics. 
There has been no precedent for something like COVID-19. Due to the world's lack of prior knowledge, the Olympics committee was acting on the side of caution. This pandemic situation has been changing constantly and rapidly.
For those concerned, Tokyo 2020 will still be recognized as the year 2020, not 2021. This will give fans hope that the Olympics will carry on with its every two and four year intervals —with Beijing 2022 (winter) and Paris 2024 (summer).
For now, fans and athletes alike will be forced to play the long waiting game.