"P.S. I Still Love You"
April 15th, 2014, was the day it all started. This was when the book "To All the Boys I've Loved Before" by Jenny Han was released. Since then, three books in total have been written and two movies have been released. Fans of "To All the Boys I've Loved Before" have been waiting for the sequel since the cliffhanger ending. The newest addition came out February 12, 2020, titled "To All the Boys: P.S. I Still Love You" on Netflix. Starring Lana Condor and Noah Centineo with Jordan Fisher, "To All the Boys: P.S. I Still Love You" was bound to be a perfect romance film. 
In "To All the Boys I've Loved Before," the first in the trilogy, the main character Lara Jean wrote letters to boys she had crushes on. When her younger sister Kitty found the five letters, she mailed them out in the hope that it would help her sister get a boyfriend. One of the letters was addressed to Lara Jean's older sister's recent ex-boyfriend Josh. Since her letters were mailed out, Lara Jean knew she would be mortified when Josh read the letter. In response to this, she then made a deal with the school's heart throb Peter Kavinsky. They pretended like they were dating to mask the fact that she had a crush on her sister's boyfriend. During their fake relationship, Peter and Lara Jean figured out that they had real feelings for each other and by the end of the movie, their fake relationship turned into a real one. 
"To All the Boys: P.S. I Still Love You" started off with Peter and Lara Jean as a cute, inseparable couple. The plot picks up when one day, Lara Jean received a letter from John Ambrose. He was one of the other boys who received a letter from Lara Jean. Before Lara Jean responded, they found out they volunteer at the same retirement home together and shared many memorable times, such as the magic of putting on a Star Ball. Lara Jean got confused with her feelings and was not sure if she was meant to be with Peter or John Ambrose. 
In addition to the intense plot line, one of the reasons for the trilogy's fame is the ability of the viewer to relate to it. According to Glenbard South student Cindi Nelson, "It ["To All the Boys: P.S. I Still Love You"] goes through the ups and downs that every teenager will have and how true love shows more than we think." The film is so relatable in that it deals with the worries teenagers face and the reality of balancing personal life with school and work. Many viewers also related to the fact that Lara Jean feels constantly overlooked, and now that she has a "hot-shot" boyfriend by her side she suddenly feels visible and exposed. Plus, the fact that Lara Jean had an instance where her middle school best friend ditched her in high school for the popular crowd resonates with for some viewers. On top of that, Lara Jean's mother passed away when she was younger and parts of the film talk about how it was tough on her and her whole family. If people can relate to Lara Jean, they can see how what happens to her can most definitely happen to them. The magic of watching an average teenage girl with average teenage problems find true love in an unexpected place is what made this film such a hit.
The film was very enjoyable for all ages.  However, there were some glitches in the film. First of all, the first movie ends with John Ambrose arriving at Lara Jean's door with her letter. Whereas, the second movie started off as if that had not happened at all. Not to mention that the John Ambrose at the end in the first movie was a totally different actor than the John Ambrose in "To All the Boys: P.S. I Still Love You".  In addition, there was a scene when Peter gave Lara Jean a necklace as a gift and when she opens the box she is already wearing a necklace, but when she turns around to allow Peter to put it on, her other necklace has seemingly vanished. 
Besides technical issues, "To All the Boys: P.S. I Still Love You" was a perfect Girls-Night-In movie. The film was relatable, which made it relative for the viewers, which when combined with comedic situations and characters, made "To All the Boys: P.S. I Still Love You" such an incredibly enjoyable film.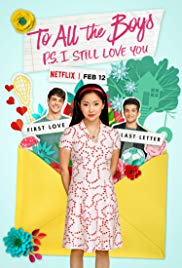 About the Writer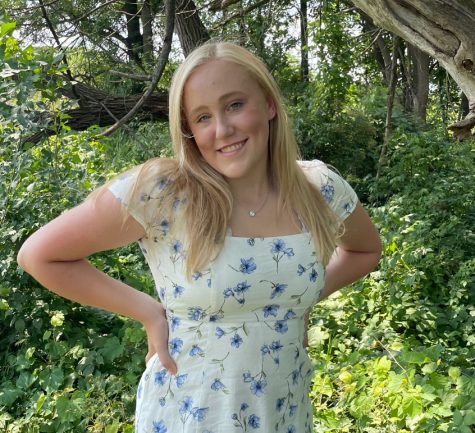 Felicity Abbott, Editor in Chief
My name is Felicity Abbott and I am a junior and one of the editor in chiefs this year. I am in various clubs at South and I also participate in volleyball,...