Jumanji: The Next Level of Awesome
From the original Jumanji, released in 1995, to the remake (Jumanji: Welcome to the Jungle), released in 2017, Jumanji: The Next Level had a lot to live up to. The story was modernized with the transfer from board to video game which gave an appeal to younger crowds, the actors did an amazing job of playing different genders and ages, and the humor was off the charts featuring comedians Jack Black and Kevin Hart.
Jumanji: The Next Level had characters that were relatable to the viewers. After escaping the terrors of Jumanji's jungle the first time Spencer (Alex Wolff) was feeling lost and felt he could not fulfill the image his friends had of him. He turned to video gaming to feel better about himself began playing Jumanji. After his friends realized he was missing, they entered the game to try and save him, but Jumanji was not how they left it. 
When they entered the game, they quickly realized that they were not the characters they were previously. The actors did a phenomenal job playing opposite genders and drastic age changes. Dwanye Johnson played the personality of an old man who did not quite understand what he was doing in the jungles of Jumanji, while Awkwafina played the personality of lost teenage boy, Spencer. To the viewers it really felt as though the characters were trapped inside of the bodies of these famous actors. 
Jumanji and Jumanji: Welcome to the Jungle both had outstanding levels of humor woven through the action driven plot. There were high expectations for high levels of humor and Jumanji: The Next Level did not disappoint. With the blend of comedians, well-known names such as actors Johnson and Danny DeVito and pop music sensation Nick Jonas, there was bound to be quite a few laughs throughout the film. While the film had the recurring theme of finding one's identity, the perfectly placed comedic comments lightened the mood while also containing some substance. 
Jumanji: The Next Level was definitely worth the watch. It was the perfect combination of comedy, action, fantasy, and romance. It was a perfect weekend watch that was light and one feels good when one leaves the theatre. Make sure to catch it before it leaves the theatres.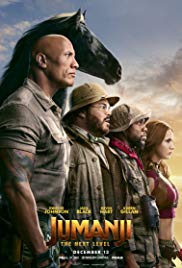 About the Writer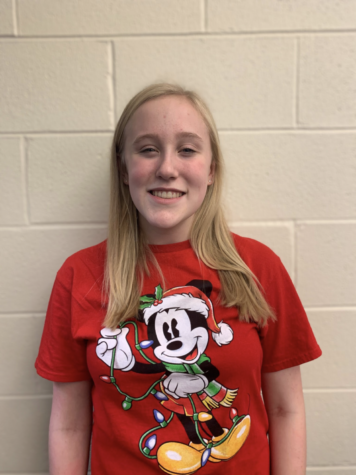 Felicity Abbott, Editor
My name is Felicity Abbott and I am a freshman at Glenbard South High School. I play volleyball and basketball and enjoy reading, writing, and taking part...