Freshmen phone policy revision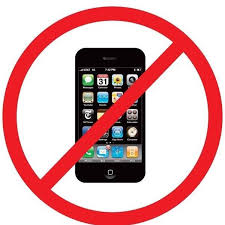 Attention all freshmen: there is a new phone policy revision. All freshman teachers will be requiring students to keep phones on silent and place them into a pocket divider or backpacks. 
   This will only affect freshmen, as requested by teachers who had issues with students violating the phone policy in the student handbook. The policy states that students should have their phones on silent in their backpacks at all times. In the case of an emergency, parents are expected to call the school, not the students. 
   Any student who refuses to comply or receives an auditory notification from their phone during class will be disciplined, sent to the dean's office, by their teacher. 
   Again, this revision only applies to freshmen, as they are more unfamiliar with the rules, unlike upperclassmen. Students should not expect any extra credit or rewards for following the policy, they should just follow it. 
   As a reminder, Apple Classroom can and will be used on iPads, so silence notifications and stay on school appropriate apps.