Read & Watch: In the Tall Grass
Hang on for a minute...we're trying to find some more stories you might like.
Netflix's new film In the Tall Grass is based off of Stephen King and Joe Hill's novella. Stephen King, often recognized for his frightening novels, has previously written many well-known works including It, The Shining, and Carrie. Joe Hill, the son of Stephen King, is the author of New York Times bestselling novel Heart-Shaped Box. 
The novella In the Tall Grass is set in the present and starts with siblings Cal and Becky DeMuth on a road trip to stay with their uncle. Becky is pregnant and her brother Cal has taken time off from college to help her. Suddenly, the two hear cries for help on the side of the road and stop by to see what it is. Cal and Becky, misguided by their desires to be good people, enter the unusually tall grass to help save the little boy who seems to have lost his way. Once they enter, Becky and Cal are trapped in what seems like a never ending walk to get out. The tall grass is evil and filled with sinister things intended to drive them insane. King and Hill take something like tall grass and horrifically make it a dreaded object of fear. The novella contains elements of horror and violence.
As someone who does not usually read horror stories, I found this book a little disappointing. Often times, the same ideas were repeated over and over again in a different way, making the whole book seem like repetition of the same concept. Considering the fact that the novella is set in "tall grass", it is understandable that there is only so much that can be done to make the storyline interesting. In addition to this, some portions of the book did not make sense. It seemed as if the authors were trying to put emphasis on fearing something where it was truly unnecessary and ending up making the grass seem almost humorous. Although it did not bother me, some readers may find the brutal violence and gore in the book disturbing and should be warned. 
One of the parts of the book that was done well was the ability of the two authors to generate an original and creative idea. The tall grass was the primary focus of the book which was something I had personally never seen an author write about before. Because of this, the concept itself was also very interesting. Even when the novella begins, Cal and Becky's first encounter with the grass pulls readers in. This makes it a compelling story to read, despite its lack of events later on. 
Overall, Stephen King and Joe Hill's novella In the Tall Grass is an interesting short horror story that is not suited for the faint-of-heart. Readers can expect a copious amount of violence and a scary, although somewhat repetitive, plot. 
For anyone looking for a quick horror read, In the Tall Grass would serve that purpose.
About the Writer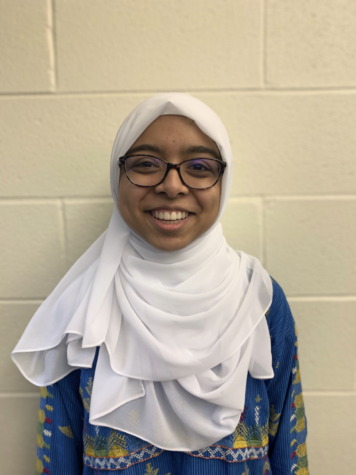 Zainab Talha, Writer
My name is Zainab. I am a freshman and a writer for the Scoop. In my free time, I enjoy reading, writing, and baking.