Give Thanksgiving some thanks!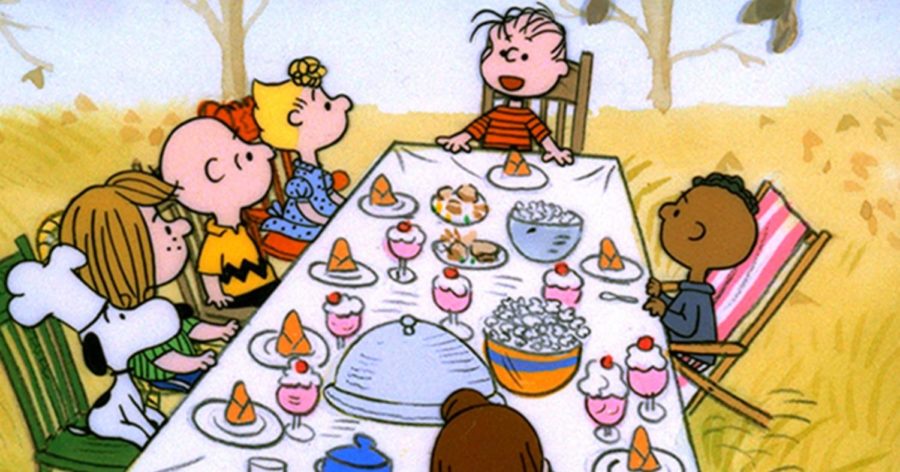 When the clock strikes midnight after October 31, many already begin to put their Halloween decorations away. They take down the bats dangling on their doors and deck out their windows with red and green string lights. Many shops also do the same, dismantling their animatronic witches and arrange a cozy spot in the middle of the store for the infamous "Meet-and-Greet Santa" event. It appears that many Americans today love to celebrate the holidays, yet they often neglect the holiday that comes after Halloween and before Christmas—Thanksgiving.
Of course, there are some stores that still dedicate a small aisle to plastic cornucopias and a few singing turkeys, but these are usually overlooked in favor of festive Christmas decorations. Likewise, some families do hold a gathering for Thanksgiving, but to the according to The Odyssey, they celebrate Thanksgiving more as a "pre-Christmas" dinner instead of its actual purpose of bringing people together as a community.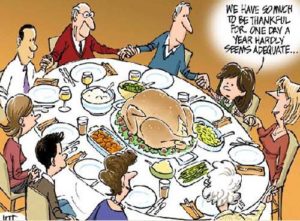 For many individuals, Thanksgiving is one of the only times that extended families are able to come together. In this day and age, it is easy to take siblings, parents and grandparents for granted and ignore the significance of a familial bond. However, Thanksgiving provides a chance for family members to spend time engaging with one another with intentional purposes. This bond is one of the most powerful connections that individuals can share, no matter how divided or tight a family may be. 
Several people may feel that these gatherings are unnecessary—perhaps due to a divorce or different factors that cause family disconnections. However, according to The Christian Broadcasting Network, familial gatherings not only encourage people to mend relationships, but also to create connections to familial history and bring generational meaning. This enriches family values as it provides a sense of security and predictability for future generations.
Unfortunately, not every one has the opportunity to sit down and have a dinner with their families during Thanksgiving. This is why Glenbard South is having a food drive for needy families. Glenbard South is identifying fifty families in order to provide Thanksgiving dinner in a box, which will contain cans of cranberry sauce, corn, yams, gravy, boxes of mac and cheese, corn muffin mix, mashed potatoes, stuffing, green beans and a $20 Jewel Osco gift card. Any extra food will be donated to a local food pantry. Various clubs and activities will be responsible for an item to collect, and the school will coordinate the boxing day on Friday, November 22, and a pick up date on Monday, November 25. 
Thanksgiving, therefore, fulfills the goal of offering family members from various backgrounds a reason to join in communion with each other. This allows for the chance to deepen relationship of a family unit as a whole. History enthusiasts may still argue that Thanksgiving is a holiday formed under inaccurate deceptions, hence why it should be avoided, but those events do not reflect what the holiday has evolved into today. Elementary school children may still simulate the First Thanksgiving by creating construction paper Pilgrim hats and hand turkeys, but once at home, they leave their creations at the bottom of their bags and sit at the dinner table with their families. This is the aspect of Thanksgiving people should consider more often.
About the Writer
Mint Sungvornyothin, Editor
Hi. I'm Mint, and I'm a senior as well as the editor of bottom line for the Independent. I enjoy traveling to new places and playing with my cat.