Ad Astra: A Sci-Fi Masterpiece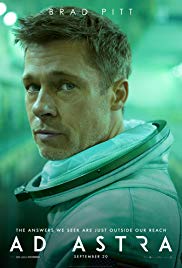 Over the weekend I took the time to see Brad Pitt's new movie Ad Astra, which came into theaters on September 20th. Walking into this movie, I thought it was going to be just a story about being lost in space simply about the characters' back story. I was instantly proven wrong. This movie journeys through the complex struggles and dwindling past of a character with the mindset of overcoming his loss of emotions and feelings toward life itself. Brad Pitt delivers a phenomenal performance, nailing the realistic time set in space.   
         In the first scene of the movie, the main character, Roy, is seen falling from the sky from his malfunctioning aircraft, making Roy barely come out alive. He dwells on the incident but learns to shut it away. Throughout his life Roy feels blank and does not have any gratitude towards anything in his life, the movie progresses, he struggles with his identity, from this viewers see how he wants to become his own person and not his dad by acting the complete opposite of him. Due to Roy constantly focusing on not turning out as his dad did, he slowly progresses in the wrong direction by making the same mistakes his dad has done. Once he faces his dad he realizes that he is not who Roy thought him out to be, so now Roy is faced with a man who he called his father his whole life, and has now also traveled for  two months just to come to a conclusion that terrifies any kid out there. This movie has "Daddy issues" in all forms that turn out to be humanity's greatest common experience, so writer-director James Gray's space drama will be relatable to most adult viewers by connecting them to Roys' story. 
         Overall, this movie was a little long but did not disappoint. This movie is rated PG-13 but I recommend this for adults. The scientific concepts were a little hard to grasp at first, but with the futuristic thinking, Ad Astra nailed the methodical direction we in the world have been taking through highly advanced technology.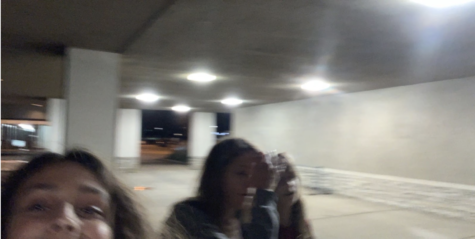 About the Writer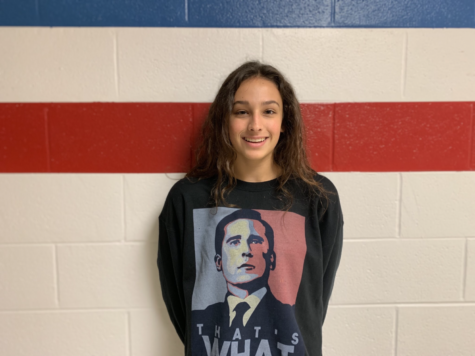 Gwyn Buckley, Writer
My names Gwyn Buckley and I will be writing for the Scoop this year. One fact about me is that I am a big food fan.