Girls golf update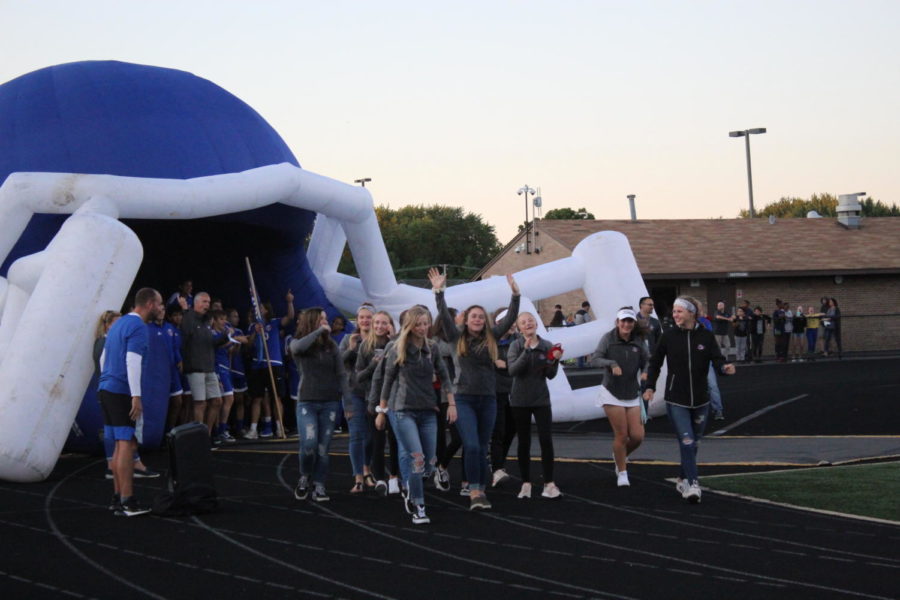 The Glenbard South girl's golf team has had a successful season thus far. The varsity team has worked hard to improve its kills, technique and sportsmanship. In fact, on October 2nd, the girls won the Upstate 8 Conference Tournament for the first time in the program's history, a huge feat for the Raiders. Paige Kennedy (Jr.) came in the lead for conference, closely followed by Aubrie Labarbra (Jr.) and Megan Bristow (Sr.). These girls will advance to regionals for a final competition. Bristow stated that the three of them have been "feeling confident going into this last tournament".
As always, the success of the team began and ended at practices. Senior Kimmy Smith said, "We chip [which is a shot played close to the green where the golf ball is airborne briefly before hitting the ground and rolling toward the hole], putt [which is another stroke on the green where the ball rolls to the hole], and hit at the driving range. Sometimes we even play a couple of holes almost as a pre test for upcoming matches."
Learning those techniques was important since it helped the athletes understand when to use each stroke in a game and how to properly execute them for the best results. With the hard work and dedication the whole team had exemplified during these practices and games, they have been bound for the victories they will seek after and achieve.
With the golf season at a close, the girls only had regionals left to compete at before they wrapped up another great season of accomplishments and growth. From regionals, Megan Bristow advanced to sectionals where she played Poplar Creek Country Club to try to become a state qualifier. While she did not advance this year, a new set of goals will be made for the golf teams next season, pushing them even farther to continue bettering the program.