iPhone 11
Jason Lo, Cutting Edge Writer
October 18, 2019
Every year, Apple innovates and creates new phones. Its new phone, the iPhone 11 is certainly a phone to be hyped about. The new iPhone 11 has 3 models: 11, 11 Pro and 11 Pro Max. 
First, each model has its own niche to it. The standard 11 is the cheapest out of the three, costing $699 for 64GB model, but it does lack many features of the more expensive. Second, The Pro and Pro Max are for people who want the best experience with their phones, but it can cost up to $1199 for the Pro Max and $999 for the Pro. 
Without a doubt, the hype around this phone is the three camera system. The Pro and Pro Max have a triple camera system while the standard model only has two with the removal of the physical zoom lens. The ultra wide cameras on all three phones are some of the best cameras on the market right now. 
Another innovation that Apple has made is the battery on these phones. The battery is also one of the best with the Pro Max lasting up to five hours longer than last year's model, the iPhone XS Max. However the standard model comes with a slow charger. That means one has to pay $49 for fast charging, which takes half the time of the slow charger. One other improvement on these phones is the water resistance feature which allows for 30 minutes under two feet of water, but it is not included in the standard model. In general the iPhone Pro and Pro Max are much better than the standard with their better battery, cameras, and water resistance feature. However, if one needs a phone for $700 you can't go wrong with the standard model. 
About the Writer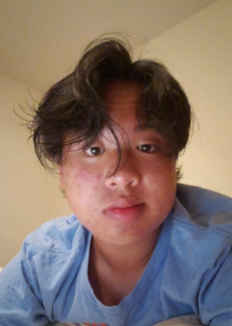 Jason Lo, In-Depth Writer
My name is Jason. I am a junior and a writer for in depth this year. I participate in lots of different activities from theater to Math team. When I have...