Dora and the Lost City of Gold: Best Picture Nominee 2020?
She has had an unparalleled amount of cultural significance for the children of the United States. She is a champion of diversity. She has single-handedly demolished the language barrier between English and Spanish-speaking kids. She is a hero to daytime television and now classic cinema. She is Dora the Explorer. 
When I first saw the trailer for Dora and the Lost City of Gold, I had a multitude of mixed feelings. Would Hollywood do Dora justice, or was this going to be another botched attempt at bringing a cartoon onto the big screen, like Spongebob or The Angry Birds Movie? 
Needless to say, I was pleasantly surprised. The movie went above and beyond my expectations, and as I left the theater, I realized that I had not felt as satisfied and fulfilled since I first heard "Hey Ya" by Outkast. 
The storyline is beautifully complex and intertwining, yet flows smoothly in a way that can be followed by all viewers. For background, Dora has spent most of her childhood in the jungle, up until the of age sixteen, when she goes on a new adventure to high school. Dora, along with a group of teens and her monkey friend Boots, undertake the daunting quest to save Dora's parents and find a lost Incan civilization: the City of Gold. 
The first aspect of the movie that caught my attention was the excellent work of the wardrobe department. In the opening scene, Dora was sporting her signature look, a pink t-shirt and orange shorts, re-establishing herself as the fashion icon that she has been. She was essentially the Rachel Green of the big screen. 
Throughout the movie, Dora is depicted as a sort of larger-than-life character, true to her cartoon version. She defies the laws of physics and metal detectors on several occasions, (how did she get a knife into a museum?). She is also very knowledgeable in a variety of topics ranging from ancient languages to astronomy. At the same time, however, she appears to lack an understanding of basic chemistry and expiration dates, as shown by her eating a ten year old, mold-covered, candy bar. She also claims to be environmentally conscious but has no problem with plowing through miles of cornfields. I think that these contradictions make her such an interesting character because you just never know what to expect. 
One of my favorite aspects of the movies was the musical component. The most notable number has to be when Dora sings about digging a hole in which to defecate in, as it really demonstrates just how optimistic she is, since she can spin anything under the sun to be positive. 
I especially loved the ultra-original storyline where American public highschool is portrayed as a "life or death" scenario. My experience at the esteemed establishment at Glenbard South, of course, suggests otherwise. However, the scene where Dora's teacher says "I'm going to go question my life choices." is pretty spot on. 
Needless to say, I will not be surprised if this cinematic masterpiece takes home the Academy Award for Best Picture next year. No other films hold a candle to the work of art that was this movie. With an impressive 83% Rotten Tomatoes score, it appears that many critics agree with me. 
           I also wanted to note that the service at Studio Movie Grill in Wheaton, where I saw the movie, was exceptional. I also think that it is worth mentioning that it is possible to cram five dollars worth of quarters into the bill holder. 
I was having such an enjoyable time watching this movie, that I thought it would be a good idea to document this experience by taking a photo of myself, or a "selfie" as the kids call it these days. However, I did not realize that the flash was on, so my reaction caused the picture to be a little blurry. 
Make sure to explore your way to the theaters to check this absolute movie out!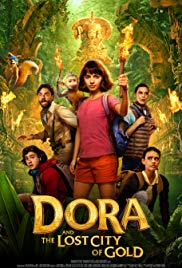 About the Writer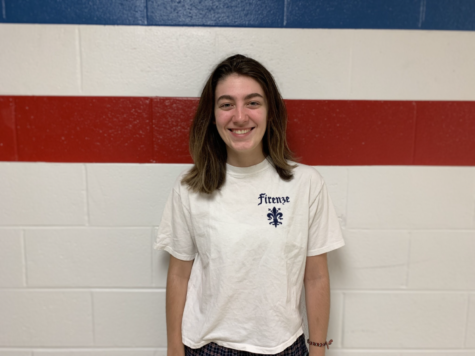 Reagan Rude, Editor
My name is Reagan Rude and I am writing for the Scoop this year. I also participate in Science Olympiad and Math Team at Glenbard South.