Live Live Well 2019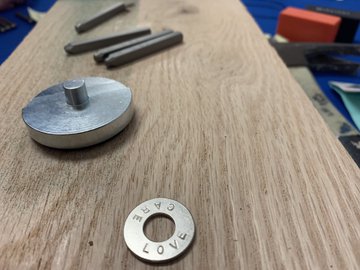 Will Coleman, News Writer
March 13, 2019
Hang on for a minute...we're trying to find some more stories you might like.
    On Monday, February 18, Live Life Well Week kicked off for 2019. Although there was not school Monday, Ackerman Center held "Presidents Day of Service: Project Linus" — a blanket making event for local hospitals. This was just the start of a week filled with events centered around living a healthy life.
    Next, on Tuesday, GBS had its first spirit day of the week — Raider wear. In addition, there was an assembly near the end of the day that featured Manny Scott, a public speaker who delivered a very powerful presentation about teenage struggles, as well as shared his experiences with students. Junior Tyler Meeks said, "The guest speaker was incredibly moving and it was great to see him connect with so many students going through hard times." There was also a food/pet drive during lunch periods for the rest of the week.
     Then, on Wednesday, there was a second spirit day — color day. Freshmen wore blue, sophomores wore red, juniors wore white and seniors wore black. In addition, the Food/Pet drive continued, and "My Intent" bracelets were made during lunch periods. GBS also held an ice cream social after school.
    After that, Thursday was yet another spirit day — tie-dye. Additionally, the food/pet drive continued. Speaking about the drive, Junior Michaela Reif said, "The easily accessible location of the donation bins helped increase donations, letting more kids give back to the community."
    To finish off the week, Friday was the last spirit day, which was pajama day. In the morning, a healthy breakfast was served to students and there was a healthy cooking challenge in the commons hallway. These events concluded a wonderful Live Life Well Week 2019!