National state of emergency
Hang on for a minute...we're trying to find some more stories you might like.
    On February 15, President Trump declared a national state of emergency in response to the border dispute between Mexico and the United States. This gave him the ability to access billions of dollars in government spending to build a wall along the U.S-Mexico border, previously Congress denied President Trump funding for the wall. .
    In an attempt to move past Congress after his government shutdown, President Trump declared that the flow of drugs, criminals, and illegal immigrants coming from Mexico constituted "a profound threat to national security that justified unilateral action" (NY Times).
    "We're going to confront the national security crisis on our southern border, and we're going to do it one way or the other," Trump recently stated on TV, thirteen hours after Congress denied his spending budget for the shutdown.
    The U.S. Democrats heavily condemned the actions of Trump, with Speaker Nancy Pelosi stating that "(t)his is plainly a power grab by a disappointed president, who has gone outside the bounds of the law to try to get what he failed to achieve in the constitutional legislative process" (NY Times).
About the Writer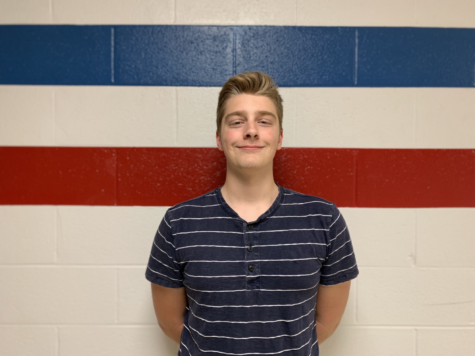 Tyler Meeks, Editor
I am a co-editor for the World News section of the 2019-20 Newspaper.