Joyee Noodles
Sohini Surapaneni, Editor for The Scoop
March 11, 2019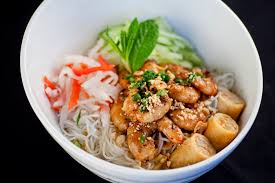 Joyee Noodles, a restaurant located on East Ogden Avenue in Naperville, is a casual pan-Asian kitchen that is known locally for their boba drinks. Upon entry, visitors are greeted with the bar, and opposite to that are several tables and chairs to accommodate for the heavy inflow of customers during weekend nights in which every seat is filled.
As a casual restaurant, the movement within the restaurant is quick paced. If customers choose to eat inside rather than take out, they can expect a multitude of noises during weekends and are not guaranteed to get their food and drink at a specific time as waiters are often assigned to many tables at a time. Nevertheless, there is rarely a long wait time and the staff does their best to be efficient with quality food.
The menu is notably very large. There is a fusion of Asian food, from countries like Japan to Thailand, and each page of the menu is about eighteen inches long and nine inches wide. The food alone takes up several pages. Interestingly, Joyee offers a diverse array of noodles from various countries, each dish infused with a unique combination of proteins, types of noodles, vegetables and sauces. You can try pho, a Vietnamese combination of noodles and soup, or popular Chinese noodles like lo mein.
The drinks, which make up another two pages, range from boba tea to fruit freezes with boba in them, offering an option for every potential customer. Drinks can be expected to each cost about six to eight dollars. Prices also vary for dishes, which can range from six to twenty-five dollars, depending on whether they have meat, the type of meat, the ingredients and general prep time. However, it is important to note that all of the food proportions are very large, and so it is recommended that customers come in groups and order a couple of dishes so they can taste a bit of each dish off of the large menu.
The address for Joyee in Naperville is 1163 E Ogden Ave, Naperville, Illinois, and hours are 11:30 to 9 p.m (unless it is Friday or Saturday, when hours are extended to 10 p.m). If you have any questions, you can call them at (630) 778-9688 or visit their website, http://joyyee.com.