Chill Bubble Tea
Hang on for a minute...we're trying to find some more stories you might like.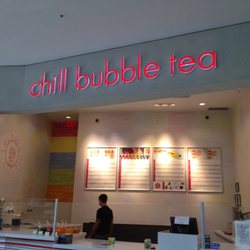 Chill Bubble Tea, located in Yorktown Mall, is a small place that serves bubble tea, loose leaf tea and smoothies with the option to put their signature tapioca pearls, small and chewy pearls also commonly called boba, or other items in your beverage.
Finding this tiny space is very difficult if you do not know where you are going. Chill Bubble Tea is located at the main entrance of Yorktown Mall; however, many do not use that entrance. This small made-to-order food stand has been open for a little over a year and I had never seen it until a couple of months ago. When I first saw Chill Bubble Tea, I was instantly attracted and curious by it. It was a very tiny, modern and clean space with colored signs and menus. Compared to some of the other fast food places in the cafeteria of the mall, this place seemed like the better one out of all of them.
When going up to order my drink, the cashier was very friendly and polite as I told her my order- – a cherry smoothie with boba. The order was quickly given to another employee and was served in a couple of minutes. After receiving a polite farewell from the cashier and a straw for my drink, I noticed that there were no tables around this tiny beverage shop. It was not hard to find a table, there were tables in the cafeteria not to far from the shop considering that there were stairs leading up to the cafeteria close by.
My cherry smoothie, which cost about five dollars, was very refreshing as I sipped it. It was mildly sweet and was cold. The boba itself was very good. It had nice texture and did not feel sticky or too chewing while drinking it. My friend also ordered the horchata bubble tea, which was about six dollars for a regular size. When I asked her about how it tasted, she said that it was "pretty good." She liked how easy it was to drink and how refreshing it was. She also agreed that the boba was really good and did not feel too chewy unlike certain places she went to in the past.
Overall, Chill Bubble Tea is a place I will certainly revisit in the future. It is very convenient place for a refreshing drink while you are shopping at the mall while looking for needed items or while you are walking alongside a friend. The price of the tea itself is reasonable for an occasional drinks and the service was phenomenal.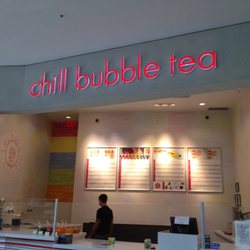 About the Writer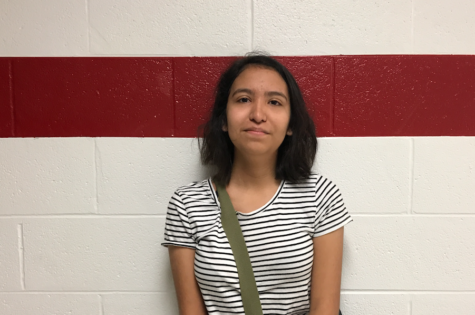 Noemi Orrantia, Writer
Noemi is a junior at Glenbard South this year and a writer for The Independent. This is her first year on staff. In addition, she plays saxphone in the...