'Crazy RICH Asians'
'Crazy RICH Asians' has sparked a new movement for minority actors and actresses.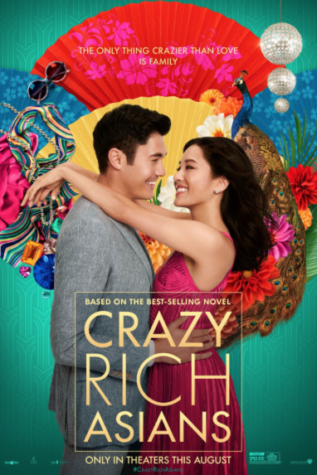 "Crazy RICH Asians," Jon M. Chu's romantic-comedy, premiered on August 15, 2018, and has already made 111 million dollars in the United States and has sparked a new movement for minority actors and actresses.
This movie follows the story of Rachel Chu (Constance Wu) as she travels to Singapore with her boyfriend Nick (Henry Golding) to go to his best friend's wedding. Little does she know her boyfriend's family is extremely wealthy, and he is considered Singapore's most eligible bachelor. Rachel, who is now pushed into the spotlight, has to balance all the jealous woman chasing her boyfriend, learning to adapt to the new culture and his disapproving mother.
Even more recently Sandra Oh, an Asian actress who has starred in "Grey's Anatomy"and "Killing Eve," is the first Asian actress to be nominated for an Emmy, this is the Emmys 70th award ceremony but only now the audiences will see an Asian actress nominated for this award. We're in 2018 but we still only a few movies that we see minorities and people of color in lead roles. "Crazy RICH Asians"has change everything for people of color and the movie industry. With actual representation in major hollywood movies, not just stereotypical minor roles, this will show people of color that they do have a chance landing their dream roles and being a part of a major movie without just getting minor roles. This is going to change the game for the next generation of young actors and actress of color to rise and take on their dreams.
Walking in to see this movie, I had little to no taste to romantic-comedies as they  have never really given me an urge to see them, but after seeing this movie, I shifted into the mindset of wanting to go see more. "Crazy RICH Asians"gave me all I wanted in a romantic-comedy, from its hilarious, clever jokes and characters to its intense drama that came out of left field. Constance Wu who played Rachel Chu was the perfect actress to portray this fun, smart, selfless character. Wu gave the character justice and portrayed each scene perfectly, giving her fun side for comedic scenes then quickly changing her acting to portray more serious, dramatic scenes.
To be perfectly honest, the plot itself was a little cliché. It was similar to the stereotypical "normal girl unwittingly falls in love unknowingly to a wealthy prince" that audience have certainly seen before. But I will say this, it was a movie that put a little twist on the cliché plot to make it unique in its own way. I also noticed that the more the movie progressed, the more dramatic it became as the movie seemed to almost leaving the comedy spectrum. At some points in the movie, I was considering it to be a drama from how several scenes increasingly became serious. To wrap up, the plot gives lots of clichés but has twists in it, as it leans more towards a serious drama than a comedy.
"Crazy RICH Asians"is a must see movie for fans of romantic-comedy lovers and is even worth it for non-romantic-comedy viewers. This movie gives the perfect ratio of comedy and serious drama, once again giving a new flare to a cliché plot.
I rate it a 9/10 because of how brilliant the cast was at portraying their individual characters. As a result, the movie itself was spectacular from start to finish.
About the Writer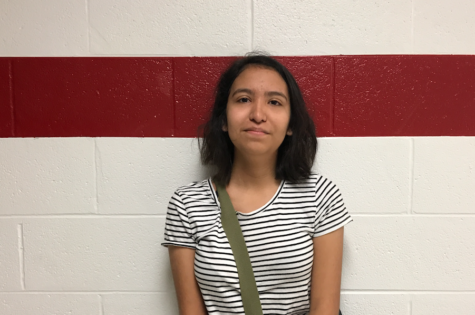 Noemi Orrantia, Writer
Noemi is a junior at Glenbard South this year and a writer for The Independent. This is her first year on staff. In addition, she plays saxphone in the...