Wrestling in a tough spot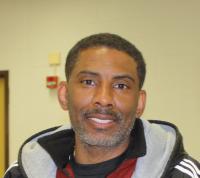 Hang on for a minute...we're trying to find some more stories you might like.
  Wrestling at Glenbard South High School has not been at its best this season. With the smallest wrestling team the school has ever seen, expectations have been low. With only three wrestlers returning from last year's varsity squad, and only nine varsity wrestlers in total, the season has not been too well. As Glenbard South is off to an 0-2 start so far.
    Varsity coach Derrick Crenshaw who has been coaching wrestling for 20 years stated, "We have a small group of guys. We only have one senior and two juniors returning from last year. We are gonna need are boys to step it up."
    The departure of last year's seniors Vince Marra and Talha Ayan has really hurt the team. They both were the cornerstones, and people around the conference were scared to face them. Many wrestlers from last year's team have also quit, leaving Glenbard South with less wrestlers.
     Although, The past few seasons, Glenbard South has had a few wrestlers make it to state. Last year, seniors Talha Ayan and Vince Marra and junior Adam Haushan all made it to state. However this year, it will be looking like the only state qualifier will be Haushan who is now a senior. But, senior Austin Benesch has not been ruling himself out of the kid's making it to state, Benesch said, "My goal is to make it to state, I believe this season will be good for me. I am stepping it up this season."      
      The wrestling team is not up to its normal standards, especially with the number of wrestlers. Benesch said, "We are very short on numbers, but our wrestlers are very strong."
Strong wrestlers have always good, but when there will be only nine on varsity, it will be hard to be considered a threat to other schools.
   Even though the team will not be very big, Coach Derrick Crenshaw has believed they can do well in the playoffs. "Playoffs start the 1st week of February. We are going to make it to the playoffs for sure. I believe we can make it to the second round". Hopefully Coach Crenshaw is right and the team does make it far in the playoffs.