Wade Hardtke: The heart of Glenbard South basketball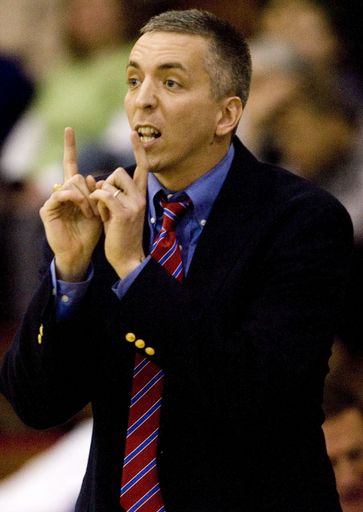 In what will be his eleventh season of coaching boys varsity basketball at Glenbard South High School, coach Wade Hardtke hopes this season will be a good one. With only three seniors on his varsity squad, Hardtke will have to rely on some of his younger players to step up. The Raiders currently hold a 2-4 record.
  When asked about the expectations for the Raiders this year, Hardtke said, "Well we are a young team. The expectations could be high based on the growth of this team and this season."
 Just what kind of a coach is Hardtke? Brandon Whiteside, a senior on the Raider basketball team said, "Coach [Hardtke] is a nice, respectable guy who will give every player a fair chance. Everyone respects him, and nobody has a problem with  him."
 Whiteside went on to say, "Coach [Hardtke] is also very patient with the younger players which is good because we are a fairly young team."
Tristen Blake, another senior on the team, said, "He is a pretty good coach. He's knowledgeable and really knows how to get the team going which is really good."
With the exit of forward Charlie Bair last year, who will Hardtke rely on to be a leader for the team? Hardtke said, "I'd have to say that Brandon [Whiteside] is going to be the leader of this team this year. He's a guy who's a returning all conference player and has the experience to lead this team. I'd have to consider junior Kevin Enright as well. Both of these guys have the experience and provide the most leadership."
What do some of the Raider players expect for the season? "I think we have a good chance at winning our third straight regional championship," senior Whiteside said. "Although there are only three seniors on the team, I am still confident we will play well as a team and as captain of the team, I hope to lead by example for these younger guys."
Senior Tristen Blake said, "If we figure out our rotations and have good chemistry, I think we will be a really good team this year."
The Raiders have an effective offense and defense. With a strong coach and confident players, Raider basketball fans should be in for a real treat this season with this talented group.