History of Kwanzaa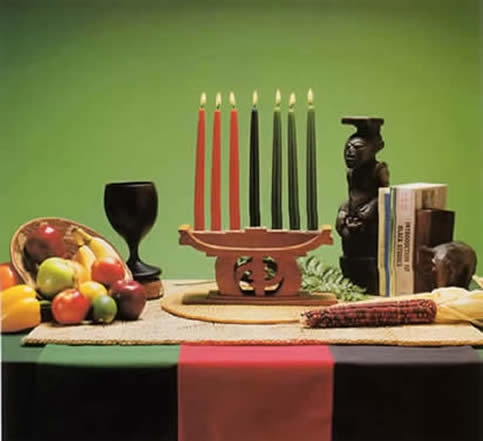 Hang on for a minute...we're trying to find some more stories you might like.
Dr. Maulana Karenga, a professor at California State University, created Kwanzaa which is a cultural holiday in 1966 during the civil rights movement. Karenga wanted to honor African heritage while celebrating family, community and culture.
Karenga had combined different harvest celebrations from Africa to create the basis for Kwanzaa. Interestingly enough, Kwanzaa had its name derived from the phrase, "matunda ya kwanza," meaning first fruits.
Furthermore, Kwanzaa is celebrated from December 26 till January 1st. On one of the seven nights, a family member will light a candle, which represents one of the seven principles. The principles are values of African culture that contribute to the building and reinforcing of community. The principles are unity, self determination, collective work and responsibility, cooperative economics, purpose, creativity and faith.
Additionally, there are seven candles, three candles are green, the center candle is black and the last three are red. The color red represents the blood unity of all with African ancestry. Green represents the land of Africa and black represents the people of Africa.
In short, Kwanzaa is a cultural holiday that has been created to celebrate the heritage of African Americans.