Review: The Last of Us
HBO's viral thriller, The Last of Us, dissects the mutilated layers of post-apocalyptic America, entrenched in grotesque authenticity. Originally a survival video game designed by Neil Druckmann and Bruce Straley, the critically acclaimed series was adapted by HBO, garnering intrigue from gamers and Sci-Fi fanatics alike (IMDb). Enrapturing audiences through whimsical cinematography and an inclusive range of characters, the series accumulated massive attention, "trending No. 1 on Twitter both domestically and globally," (Vulture).
The series begins as a cordyceps fungi pandemic erupts through global food manufacturing, submerging America in hostile infection. As tainted food was mass-consumed, fungi embedded in infected hosts, modulating and festering within victims. The series proceeds twenty years after the initial ferocity of global infection, following Bella Ramsey as Ellie Williams, a teenager immune from infection and a potential cure for civilization.
Bella Ramsey magnetically encapsulates Ellie's rambunctious teenage angst, candid sarcasm and intricate intentions. Ramsey explains that they were, "completely in denial" when they finished filming, expressing that they "basically create a whole new, separate life" while designing their characters (Vanity Fair).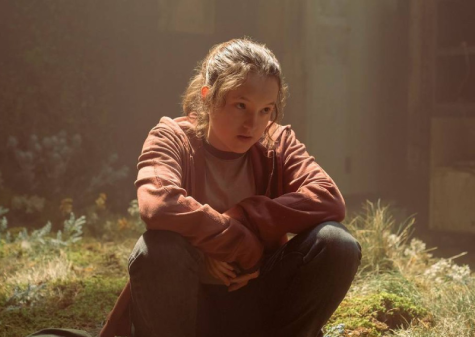 Pedro Pascal co-stars alongside Ramsey as the anguished, protective Joel Miller. Pascal has garnered icon status in the sci-fi genre with his roles on Game of Thrones and the Star Wars spin-off series, The Mandalorian. Pascal describes The Last of Us adaptation as "a beautiful shadow," delving through the complexity of both "horror and humanity" alike (HBO max).
The Last of Us is an astonishing exploration of human behavior and a poignant analysis of love and desperation.