Fans Are Definitely Not Saying "Good Riddance" to Gracie Abrams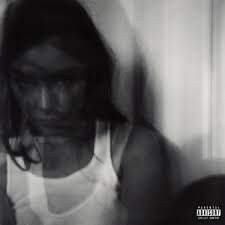 Known for her, at times, sickeningly honest, bedroom pop ballads, 23 year old Gracie Abrams has amassed an impressive following. After releasing two EPs, minor, released in 2020, and This Is What It Feels Like, released in 2021, a full length album was naturally on the horizon.
Abrams' Career 
Abrams began her career in the music industry after posting videos of covers and original songs onto her Instagram, landing her a deal with Interscope Records. She released her first single "Mean It" in 2019, launching her career. 
Abrams followed this with the release of minor. Despite being unable to perform her scheduled tour to promote the EP  due to the COVID-19 pandemic, she was certainly not lacking in publicity. Abrams was invited to perform for many late night shows, including Jimmy Kimmel. In a more personal setting, Abrams performed for fans from her bedroom on Zoom. These "Bedroom Shows" allowed fans to hear her live, though through a screen. All of these feats only helped to grow Abrams' fanbase. 
Her EP, minor, has a yearning quality to it, intriguing listeners with Abrams' soft and layered tone as she explores a devastating breakup. From "Friend's" aching lyrics, ("But you had no problem leaving/Now I'm the one to feel it") and its catchy, pulsating chorus to "Long Sleeves'" acoustic echo, Abrams tugs on the heartstrings of her audience. After years of anticipation, Abrams' lyrics "it's been a long time coming" certainly do ring true in the context of her newest release and 2023 tour. 
This Is What It Feels Like only further demonstrated Abram's growth as an artist. Staying true to her bedroom pop sound, Abrams explores herself, with many tracks focusing on introspection. Though she explores her relationships with others, Abrams also continues to bring her music back to her own self-sabotage and insecurities with lines like "…bet you wish you never even met me…" and her pleas for someone to "…take over the driving/somebody notice how I'm trying." 
Good Riddance is the culmination of Abrams' previous work. Her newest  album delves into the messy emotions of a breakup while Abrams reveals her innermost thoughts and feelings to the listener. This new work also feels more mature than her previous EPs as Abrams continues to delve into her own self-exploration and reflection. Some credit to the complexities of the album is due to the influence of Aaron Dessner, who co-wrote the album with Abrams. 
Dessner himself is a member of the indie rock band, The National, and many may know him from his work collaborating with Taylor Swift. 
Commemorating the release of Good Riddance, Abrams is also going on tour. She is also set to open for Taylor Swift's Eras Tour.
The Tracks
Good Riddance has 12 tracks, totalling 53 minutes, marking Abrams' longest work thus far. 
"Best"
"Best" is the opening track to the album. Painfully honest, Abrams shows herself in a negative light talking to a previous partner saying, "You fell hard/I thought 'Good riddance.'" Abrams opens up even more with the lyrics, "I never was the best to you." "Best" is a prime example of the maturity Abrams shows in her debut album, introducing herself as a flawed person and honestly examining her actions. With this, Abrams brings a sense of complexity to the album. 
"I know it won't work"
Following "Best" is the desperate track "I know it won't work." Abrams shows her insecurities with the line "what if I'm not worth the time and breath I know you're saving?" The tone changes, though, with Abrams asking, "Why won't you try moving on for once? That might make it easy." The upbeat and rushed pace of the song adds to the anguish of the track. 
"Full Machine"
"Full Machine" tells a different story than "Best" and "I know it won't work," the tale of being enraptured with a person and being "codependent" yet they are a "full machine" with Abrams casting herself as a "shameless caller." Abrams questions her own actions in this tune. 
"Where do we go now?"
"Where do we go now?," the title of the song, is the center of Abrams' dilemma after she "had to fake the longest time." Abrams laments, "It was one-sided, hate how I hurt you." The track emulates confusion and regret, Abrams calling out for a path forward in a relationship that seems to be in a stalemate. Still, the track is slightly less impressive than the previous three with its repetitive chorus at times boring the listener. 
"I should hate you"
"I should hate you" narrates a toxic relationship at its darkest with lyrics like, "Pulled the knife out my back, it was right where you left it." In between a yearning chorus that gives the impression of Abrams begging as she sings, "I know that I should hate you" as she cannot seem to pull away. 
"Will you cry?"
With the track "Will you cry?" Abrams asks if she can step away from a relationship without leaving the other person devastated. The song harkens back to the first few tracks on the album, expressing Abrams' loss of romantic feelings and its impact on her relationships. However, it depicts a bit of a repetitive theme and loses its nuance with each additional track dedicated to exploring this similar relationship dynamic. 
"Amelie"
"Amelie" introduces a new theme to the album, a welcome change of pace for the listener. With its soft melody and repetitive lyrics, "Amelie" is a bittersweet addition to the album. "Amelie" evokes a trance-like state for the listeners, stringing them along as Abrams ponders what could have been, caught up in this fantasy-like narrative. 
"Difficult"
The eighth track in the album, "Difficult" transitions back into Abrams' exploration of her anxieties. Abrams expresses her worries about growing up. These aching sentiments and candid deliveries make this track a testament to Abrams' exemplary songwriting ability and mastery of the bedroom pop genre. 
"This is what the drugs are for"
"This is what the drugs are for" is a masterpiece, with a deceptively upbeat melody underscoring Abrams trying and failing to cover up her feelings for her ex. The song begins with Abrams claiming she has closure, yet it quickly unravels. The repetitive lyrics, "Look now I'm alone again/I've gotten used to sleeping here without you," are creatively juxtaposed. Abrams continues, "Though I've tried I can't pretend/That I don't sit around and think about you." These dueling lines perfectly articulate the layered feelings of a heartbreak. 
"Fault Line"
"Fault Line" narrates a partner's toxic qualities, but Abrams takes this theme to another level by alluding that she may have those tendencies as well with the line "I know you're a fault line/But I'll break too." The song explores an interesting subject, differentiating itself from the rest of the album. 
"The blue"
"The blue" is a sweet use of the phrase "out of the blue," with Abrams recounting a budding romance. Abrams sings, "What are you doing to me now?/You came out of the blue like that" as she enters into this new romance. However, this metaphor is trite and the repetitive lyrics lack any sense of creativity and nuance. "The blue" is a sweet song, but nothing special, especially when compared to the rest of Abrams' album. The song simply seems to be a filler, not adding anything substantive to the album. 
"Right now"
"Right now" is the culminating track of the album. It drips with nostalgia and a longing to be younger. Abrams expresses her fears of growing up and moving out into the world, yet with lines like "think I'm more alive somehow/I feel like myself right now," Abrams also reflects on the joys of such independence. Abrams sings with a soft and almost fading tone as she explores these dueling feelings. "Right now" is well worth the wait as the last track, a perfect end to the album.  
Good Riddance is an exploration of growing up, complicated feelings and reckoning with one's choices. Abrams' attentive introspection is evident, along with her ability to articulate her feelings in captivating melodies making this album well deserving of its status topping Billboard charts.